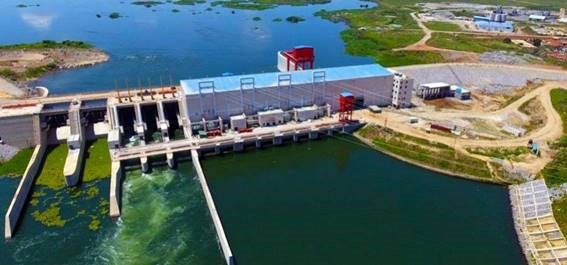 SMEC, a member of the Surbana Jurong Group, is proud to have partnered with the Government of Uganda to solve the country's electricity generation deficit through the realisation of the Isimba Hydroelectric Power Station, which was commissioned in March 2019. The power station comprises a power house with four 45.8MW Kaplan turbine generator units, a water retaining dam, a spillway and a 132kV switchyard.
The Isimba Hydroelectric Power Station is one of Uganda's largest infrastructure projects and the third largest electricity plant in the country. It is expected to boost electricity generation by 183MW, powering homes, schools, factories and planned transport systems.
Construction of the hydropower plant commenced in April 2015 through a bilateral agreement between Uganda and China. As the Project Management Consultant, SMEC worked closely with contractors and the Uganda Electricity Generation Company Ltd (UEGCL) to supervise the quality of construction, ensure compliance with project processes, monitor progress, train and mentor UEGCL staff, and provide technical expertise and engineering advice for various project phases.