Surbana Jurong reaches project milestone with groundbreaking ceremony of cancer treatment centre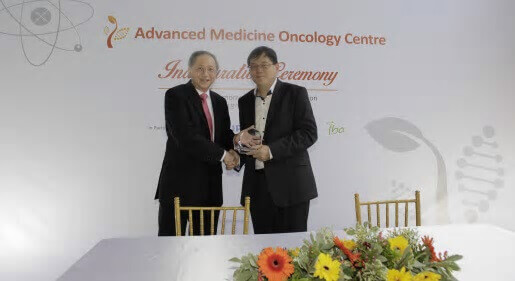 Surbana Jurong's (SJ) Healthcare and Life Sciences team from Urban Development 1, Singapore, recently celebrated a project milestone with the groundbreaking ceremony of Singapore Institute of Advanced Medicine Holdings' (SAM) new oncology centre. Based in Biopolis, the international biomedical research hub of Singapore, the new Advanced Medicine Oncology Centre will provide world-class imaging, treatment delivery and clinical informatics technologies. The new centre will be a significant step taken to address the region's fast-growing number of people confronted with cancer.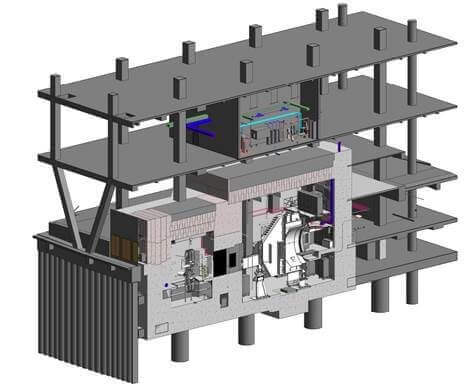 Upon completion, the oncology centre will be the first in Singapore to offer non-invasive cancer radiation treatment, such as proton therapy. Through proton therapy (a type of radiation treatment that uses protons or positively charged particles), patients will be able to receive painless radiation treatment through the skin from a machine outside the body. Hence, the centre is an important development in Singapore's healthcare sector, which is set to benefit thousands of patients in the future.
SJ is providing multidisciplinary consultancy services for this project, including architecture, civil and structural, mechanical and engineering, quantity surveying, as well as project management. The project is targeted for completion by December 2018.
The challenges faced by the SJ team are in the planning and design of the extremely compact proton therapy equipment facilities. In addition, the team must also work together with both the equipment vendor and the contractors, to plan and design the move-in path for the heavy and sensitive equipment. Equally challenging is the design and construction of the heavy radiation shielding bunker, to be incorporated into an existing building that had no prior structural provisions.