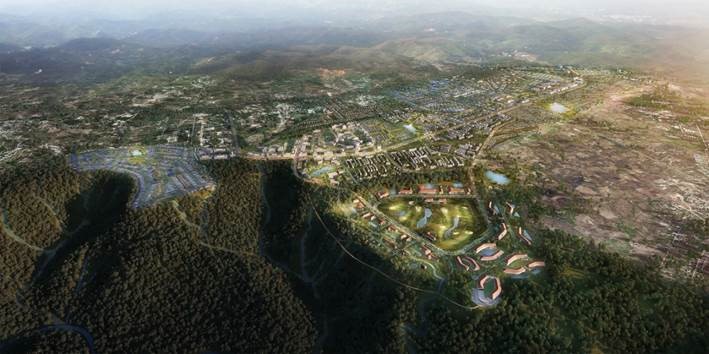 Surbana Jurong will conduct a feasibility study on New Mandalay Resort City (NMRC), an integrated township project located on the outskirts of Pyin Oo Lwin township in eastern Mandalay that spans over 10,000 acres.
Under the supervision of Myanmar's Ministry of Construction, Surbana Jurong will be the overall consultant and Master-planner, working together with Master Developer Central Ayeyarwady Development Limited.
NMRC is among the first 30 projects to be included in the Union Government's Project Bank, where a list of prioritised public infrastructure projects are identified as key to Myanmar's national development, to be managed on a public–private partnership basis. Other government ministries will be involved in the setting of policies to ensure the project's success, which is expected to bring societal and economic benefits to the country.
NMRC will be divided into three sections of development, with Section 1 targeted to be completed in eight years. Some of the key features of each section:
Section 1 – zones for industrial, residential, education, integrated resort, golf course and eco-tourism.
Section 2 – zones for luxury and affordable residential, mixed use, commercial, medical and the future railway station.
Section 3 – an agricultural park located next to the agri-business cluster.