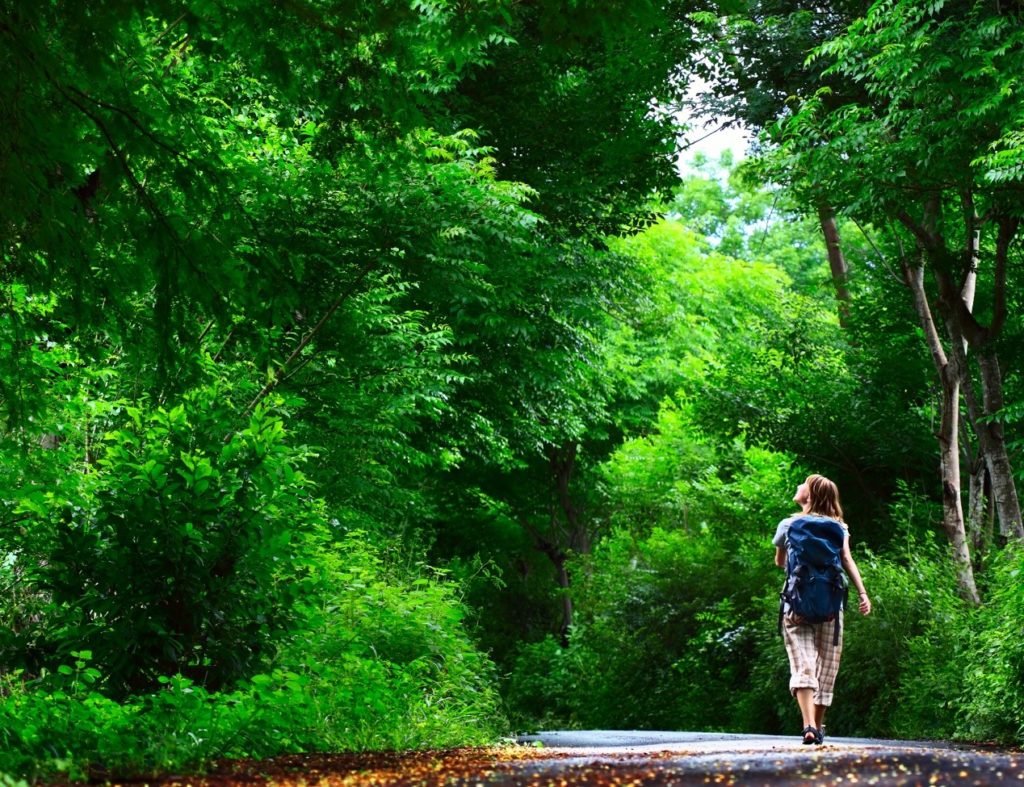 An Interview with:
Oliver Ng Boon Lee
Director, Landscape Architecture
Surbana Jurong Group
Apart from the brick and mortar of delivering urbanisation, infrastructure and engineering solutions for our clients, Surbana Jurong's (SJ) Landscape Architectural team provides the competitive edge with a suite of solutioning services, and explores multi-dimensional areas of ecology, biology, botany, tourism, horticulture, fine arts, architecture, soil sciences, geography, urban & natural resources, and water engineering.
Oliver Ng Boon Lee, Director of Landscape Architecture, gives us the low-down on how Landscape Architecture helps project owners fulfil their journey of building a sustainable living and work environment, and its pivotal role in end-to-end design and build.
Q: What does the Landscape Architect perform in the design and build sector?
First and foremost, we need to debunk the myth that the role of the landscape architect is purely designing the landscape for commercial and residential properties. The truth is actually quite different. Landscape architects do work on large scale projects, most of which are public urban and natural environmental spaces.
These range from the creation of different hierarchy public and nature parks, to master planning for new cities and township developments, and major green infrastructure projects such as streetscapes, public parks, rivers, waterfronts, green building solutions and ecological habitats.
More often than not, the landscape architect is faced with the challenge of  working on or around structures with limited external spaces, while integrating ecological sustainability. At the design stage of the project, there is an exchange of valuable inputs based on the complexity of technical challenges. Ideas are then generated, and design created based on the organisation and use of space.
The landscape architect adopts and conceives the overall concept and prepares the master plan, of which promotes innovation by developing regionally scalable but locally contextual solutions that increase resilience (refer to Illustration A for an example of a Landscape Concept Masterplan).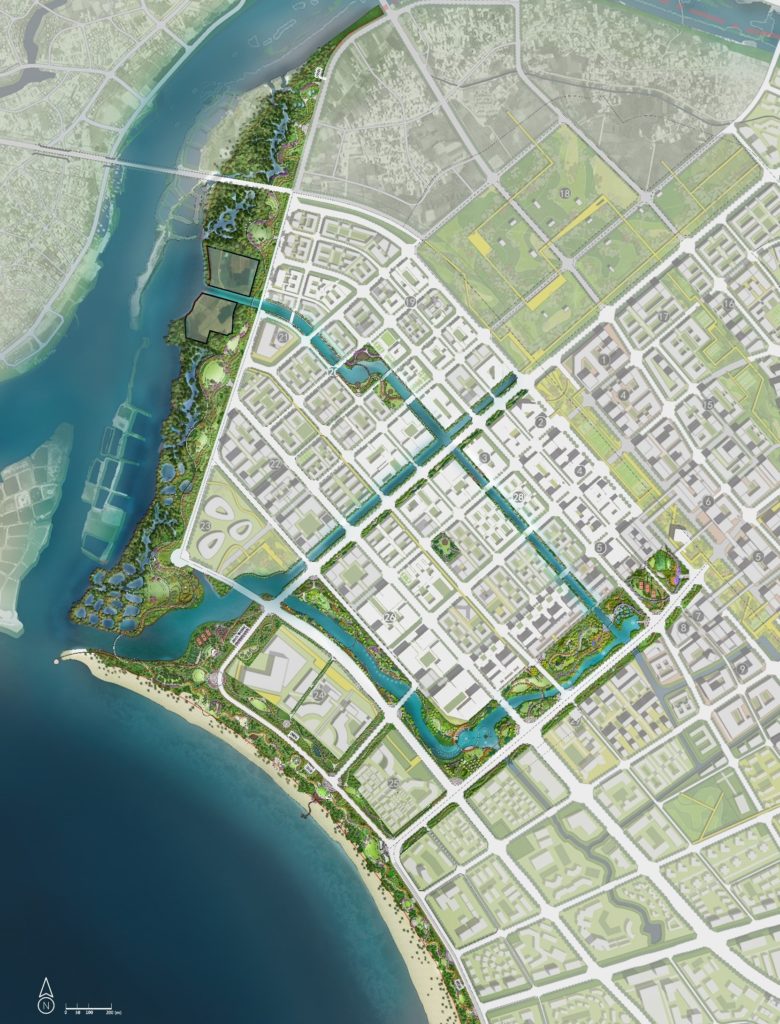 Illustration A – Landscape Concept Masterplan for one of SJ's project "Ecological Wetland, Resilient Riverfront Park and Coastal Belt at Yazhou Bay, Sanya China"
Q: Please give examples of some project successes that involve the works of Landscape Architecture.
Singapore's very own "Garden City Vision" was first mooted by then Prime Minister Lee Kuan Yew in 1967 – to transform Singapore into a city with abundant lush greenery and a clean environment to make life more pleasant for the people. The Parks and Trees Act1 in the 1970s mandated Singapore government agencies like the Housing Development Board (HDB) and the Jurong Town Corporation (JTC), as well as private developers, to set aside spaces for trees and greenery in projects such as the development of housing estates, and construction of roads and car parks.
Currently, Singapore's greening policy is guided by the "city in a garden" vision. Unveiled in 1998 as the next phase of the "garden city" vision, the new concept aimed to integrate greenery into not just the built environment, but also into the daily lives of Singaporeans.
A subset of the "City in a Garden" concept, My Waterway @ Punggol is a 12.25 hectares waterfront park located in the north-eastern part of Singapore. Designed with these thematic zones in mind – nature cove, recreation zone, heritage zone and green gallery, SJ Landscape Team undertook the challenge of transforming a piece of bare land into a 4.2km waterway that meanders through a new town, a Light Rail Transit (LRT) viaduct, two reservoirs and a beautiful waterfront living experience for the residents.
My Waterway @ Punggol (refer to Illustration B) was developed with an aim to bring people closer to water, amongst shared communal spaces, coupled with water-based recreational activities. The residential blocks were even built with an ABC water systems – where rainwater is collected and distributed to the parklands around the waterways.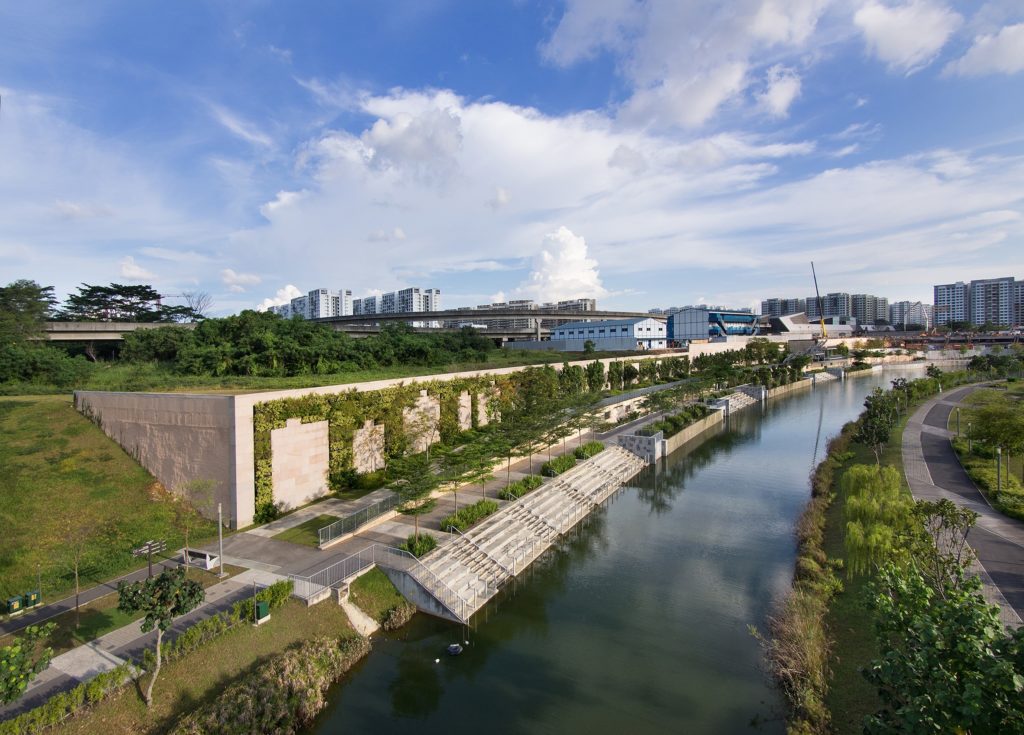 Illustration B – My Waterway @ Punggol
On global playing field and a project undertaken by the team, Yixing Water Ecology in Jiangsu province of China aims to restore the ecology of the area, particularly in the water system, integrated with landscape design (refer to Illustration C). For years, water pollution in the area is a major deterrent for social and economic activities to be carried out. This 'W-ECO3' project aims to create a resilient space integrating the surrounding landscapes and water management based on Green & Blue infrastructure design, which emphasizes on sustainable and low-impact development. The team adopted the concept of "001" as guiding principles for the project:
Zero (0) contribution to water pollution – potential water pollutant discharge to any public water system will be stringently controlled and removed;
Zero (0) impact on flood control – ensure the flood-discharge capacity of all the key flood-discharge channels are not impacted upon in terms of protection and improvement;
One (1) clean water source – One Central Wetland with 2.5kmsq area in the masterplan was proposed to produce clean water after treatment. A world-class monitoring technology and Smart IT analysis system has been adopted to manage the cleaned outflow.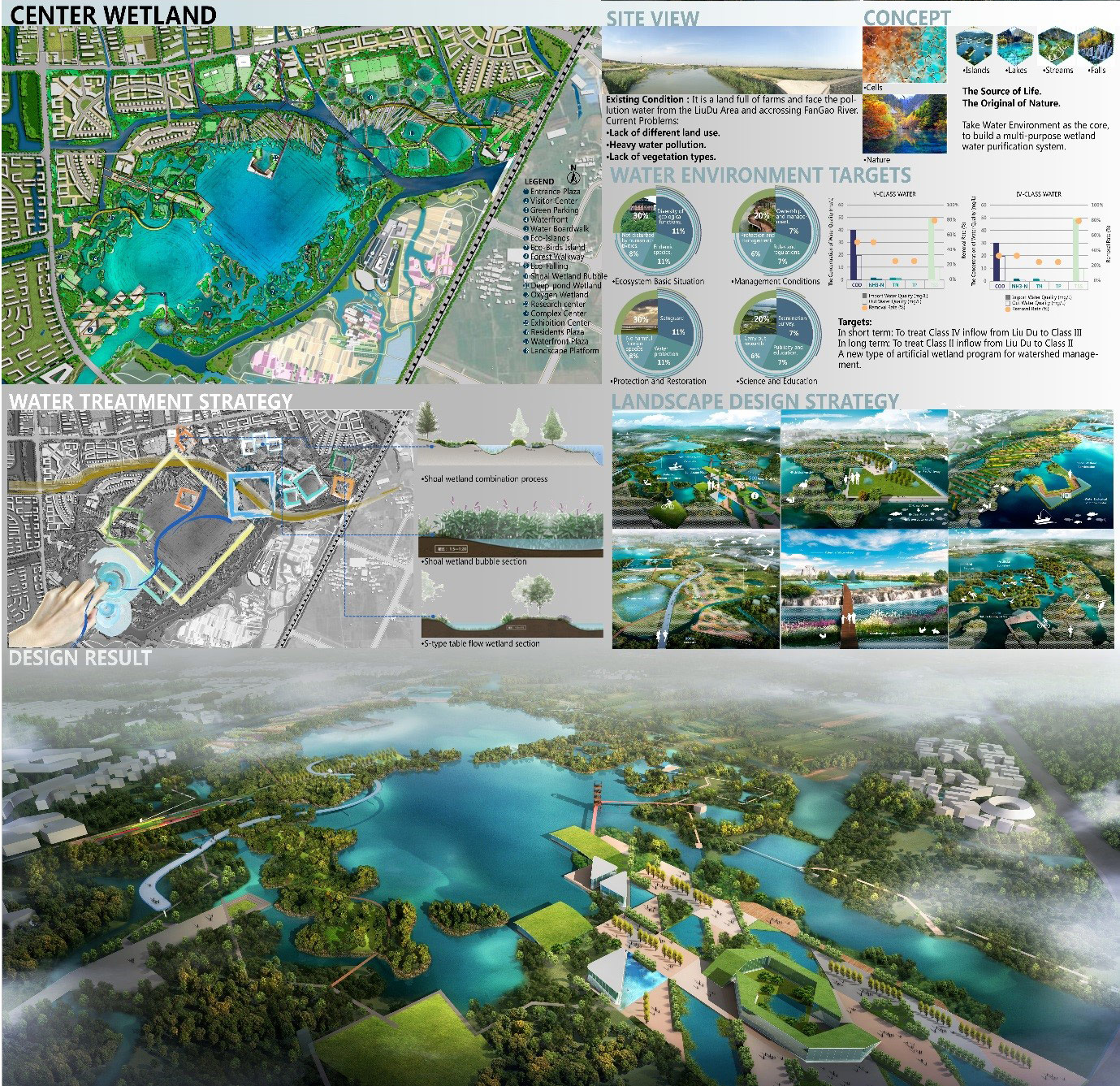 Illustration C – Yixing Water Ecology in Jiangsu province of China (Central Wetland with 2.5kmsq area to produce clean water after treatment)
Q: What do project owners look out for when they engage SJ to do landscape design?
We now know that at master planning and design stage, the landscape architect already plays a pivotal role, which often requires him/her to design key open space components such as community urban plaza, social activities spaces, play spaces and park connectors.
For project works which involve the sensitivity of natural habitats & resources, landscape architects are required to conduct deep research into local people, their culture and lifestyle. The outcome includes well-constructed wetlands, coastal environment, riverfront and green infrastructural projects. The design of such spaces contributes to local identity which brings upon economic, social, and environmental benefits to the local people.
With economic and social viability on the forefront, Ya Zhou Bay in Sanya, China – another recent global project win by SJ's Landscape Architectural Team – aims to achieve solutioning to urbanism whilst protecting existing ecology (refer to Illustration D). A key criteria of the design concept is to mitigate the risk of ecological extinction caused by natural disasters, pollution and soil erosion.
The Waterfront Eco-Park, which consists of a Coastal Belt Park, Wetland and a Riverfront Park, will be home to a long stretch of windbreak forest with endless coastal entertainment, a wetland reserve preserving ecologically sensitive areas, and an attractive waterfront with large urban and leisure space.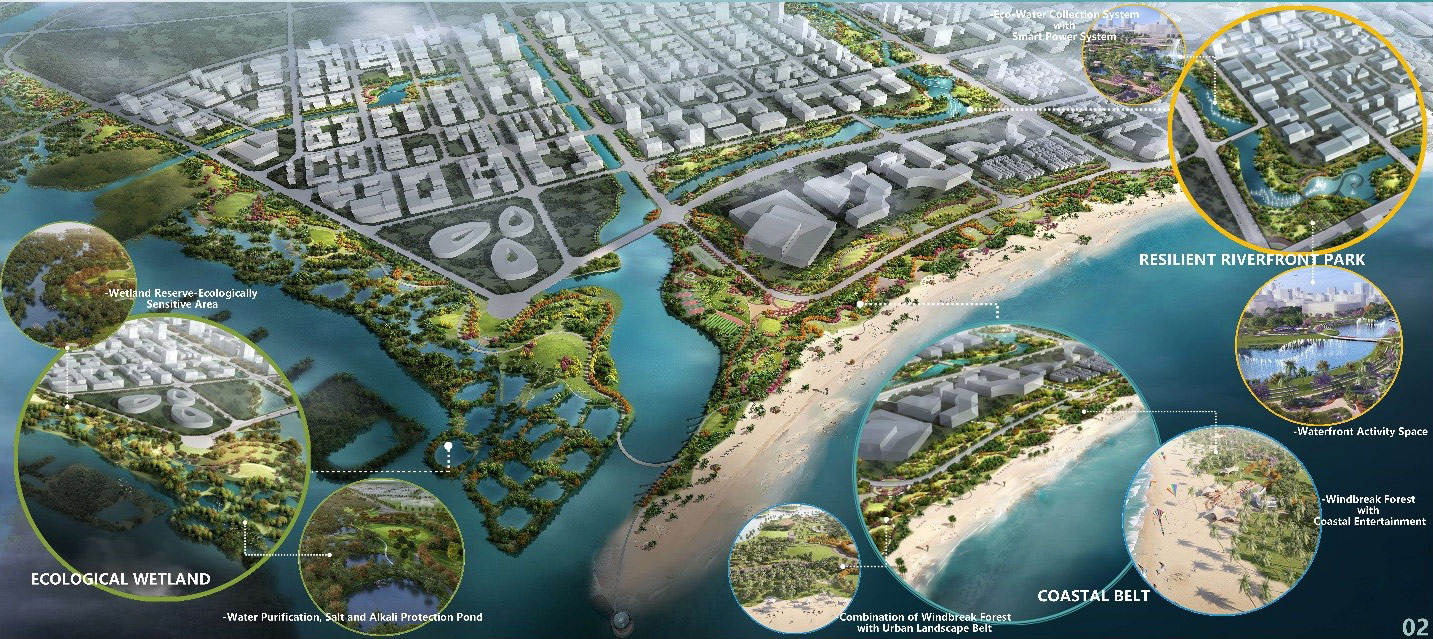 Illustration D – Ya Zhou Bay in Sanya, China
In most, if not all, of our projects, developers are constantly seeking new, sustainable design ideas, and our belief is that no single design solution can be applied across all projects.
Q: What are your views on the future of Landscape Architecture?
It will be dynamic, yet ever-changing – due to the ever-evolving living environment. Climate change also has its effects on how we plan and design our landscape and environment. When the ozone layer is depleting each day, how should we grow our trees and vegetation to ensure we have a holistic cycle to human habitat.
The role of the landscape architect will become even greater, when we move away from the traditional way of planning and designing, and emphasize the importance of green movement and building a resilient environment.
The use of Artificial Intelligence (AI) to achieve landscape analytics, and AI metrics to evaluate spatial impacts of design is the new norm in Landscape Architecture. Amidst combining AI to create sustainable and resilient designs, Green Infrastructure can only be achieved when we start with understanding our natural ecosystem.
** End **
Connect with Us
Oliver Ng Boon Lee