Surbana Jurong partners with UNESCO and LEGO to bring world tour to Singapore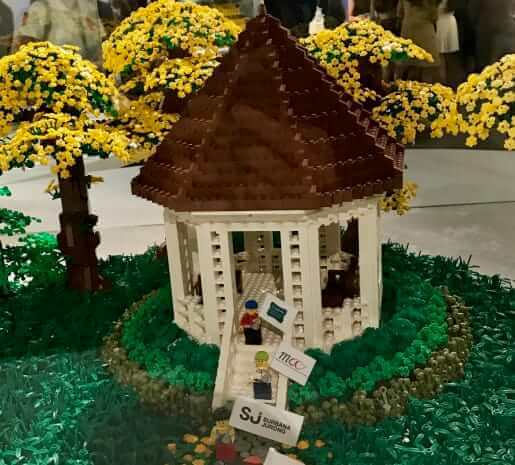 What do Surbana Jurong (SJ) and LEGO users have in common? You guessed it; both create, requiring a certain level of innovation. Like SJ, more sophisticated LEGO creations also entail planning and design expertise.
That is why SJ is partnering with UNESCO and LEGO to bring the Piece of Peace World Tour to Singapore. The world tour, originated from Japan in 2003, is a UNESCO World Heritage art exhibition featuring creations built with LEGO bricks. In conjunction with the event, SJ is also joining hands with The Salvation Army to organise an outing for a group of underprivileged children to visit the exhibition.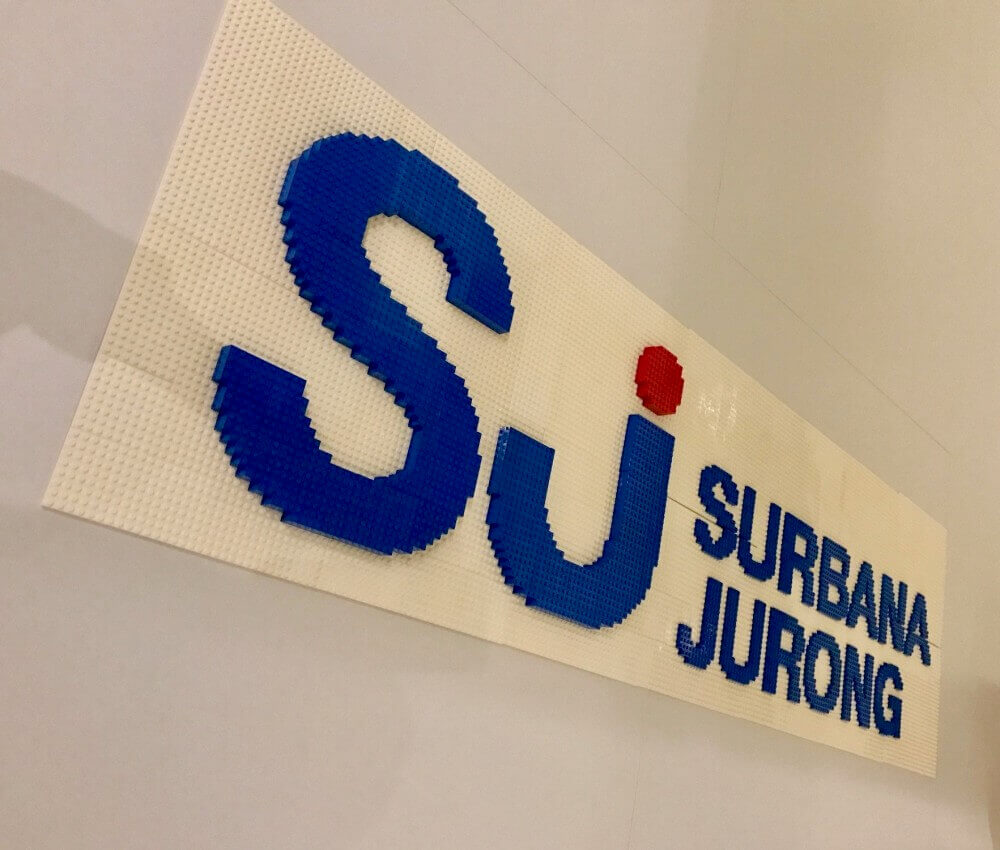 An interesting exhibit at the Piece of Peace World Tour: the SJ logo, made of LEGO bricks.
The highlight of the present exhibition in Singapore is the 43 reconstructed UNESCO World Heritage Sites from 34 countries, of which nine are from ASEAN member states to commemorate its 50th anniversary. Exhibits on display include LEGO replicas of Heritage Sites, such as the Taj Mahal in India, the Great Wall of China, Sydney Opera House and Singapore's very own Botanic Gardens (amongst many others). Singapore is the first ASEAN country to host the world tour, held from 27 July to 3 September at the Fort Canning Arts Centre.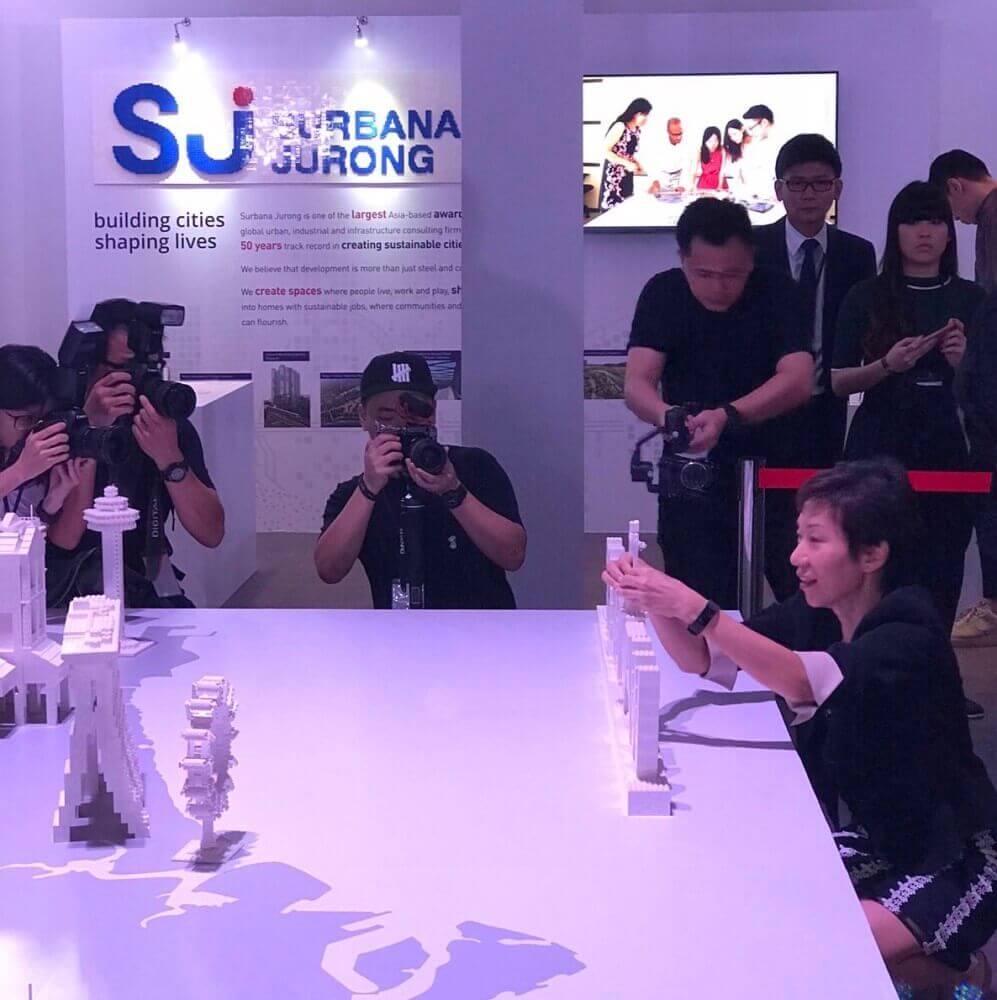 The Piece of Peace World Tour was opened by Singapore's Minister for Culture, Community and Youth, Ms Grace Fu (right). The exhibition will run until 3 September at the Fort Canning Arts Centre, Singapore.
SJ is proud to be the first Gold Sponsor of the exhibition, as it is in line with the company's philosophy of building for tomorrow, whilst respecting heritage and recognising the importance of creativity and design. SJ Group Chief Executive Officer, Wong Heang Fine said, "Surbana Jurong has been building cities and shaping lives for over 50 years locally and globally. The innovative buildings and cities of tomorrow which we design and engineered are very much like the many wondrous LEGO creations in this exhibition. We recognise the importance of nurturing creativity and respecting our heritage, and are therefore delighted to partner with LEGO in this inspiring event."
According to organisers of the exhibition, the Piece of Peace World Tour was a charity project started to support UNESCO's World Heritage activities as well as to promote peace, and has since attracted 2.9 million visitors.