In conversation with Tan Szue Hann, Surbana Jurong's Head of Sustainability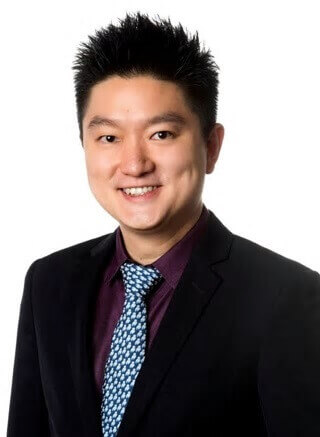 Tan Szue Hann, M Arch, heads Sustainability at Surbana Jurong. He is also a Registered Architect, Council Member and Chair of Sustainability at the Singapore Institute of Architects, and is Singapore's 2015 Young Green Architect of the Year, awarded by the Building & Construction Authority and the Singapore Green Building Council.
Szue Hann has been involved in several award-winning design projects, including the ParkRoyal on Pickering hotel and the SPACE Asia Hub with his previous office. His passion is in sustainable environments and integrated design, exemplified by recent projects with the SJ Sustainability team. These include the recently-launched BCA SkyLab, a state-of-the-art rotatable test bed for future smart and sustainable building technologies, as well as a new cycling park network in Singapore.
Szue Hann is excited that with SJ Group becoming a more global organisation, the prospects are positive for sustainability to pivot environmental, infrastructural, urban design and building projects across the world. He believes that projects can indeed be driven by sustainability, along with value, innovation and passion.
See below a brief exchange with Szue Hann.
To date, what is the most interesting project you have worked on at SJ Group?
EVERY PROJECT poses a different challenge.
Ok, to actually answer the question, the BCA SkyLab was a rather interesting project. It's a very small building, but it is also very experimental. Being a building that rotates on the roof of another building posed quite a few technical challenges that, through an integrated cross-disciplinary process, we managed to solve. The building is also a test case for the future of smart, sustainable high-rise buildings in Singapore, so it's rather impactful, even if small in size.
At the other end of the spectrum, we are currently working on turning a mature district in Singapore into a cycling-friendly one. While challenging, this is also an exciting project as it will go a long way towards achieving the nation's sustainable transport and active mobility goals.
What opportunities are you excited about for SJ Group within your function?
I think the opportunity to create a unique selling point for projects, to be designed with sustainability in mind, is very enticing. Sustainability will no longer become an ad hoc service offering, but will be ingrained in our proposals, across the board from infrastructure to building projects.
To be able to influence a culture where we can design sustainably, and use our technical skills to preserve our environment even while building new cities, is an exciting prospect.
What makes you tick? (Professionally, of course)
Working with passionate, proactive, motivated teams and individuals who bring new ideas (and value) to the discussion table. The positive energy from such interactions always gets me going!