Sharing insights on sustainable development in 6th ASEAN-EU Business Summit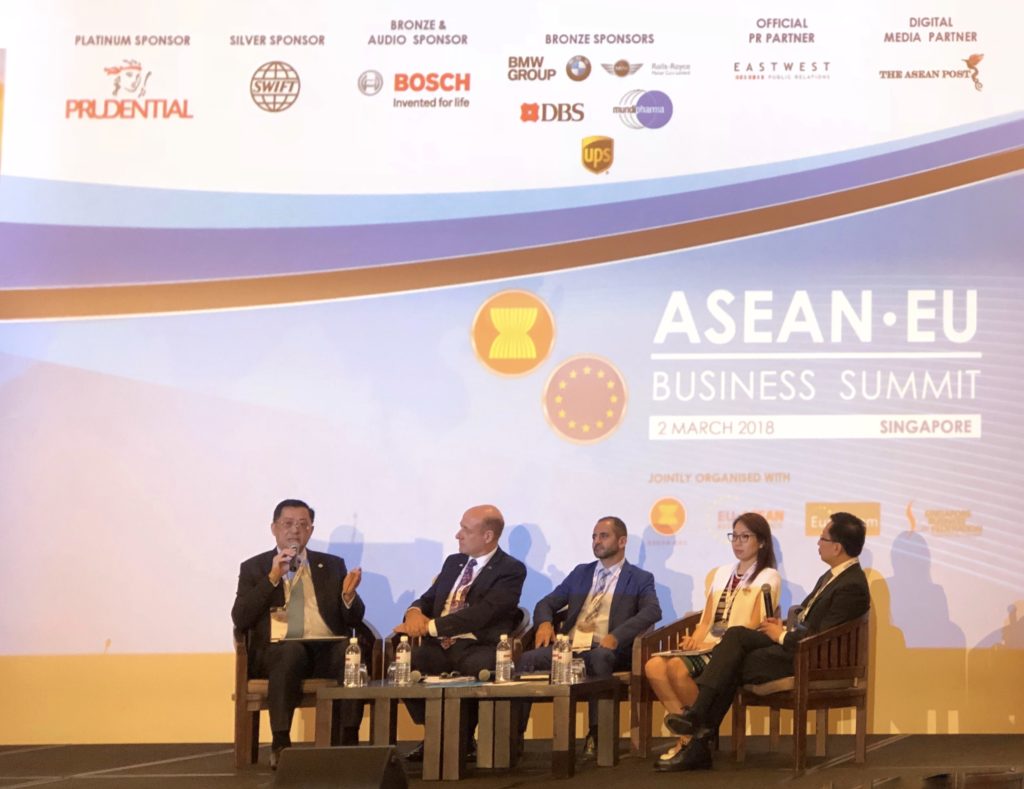 Surbana Jurong's Group CEO Wong Heang Fine was recently invited to speak at the plenary session of the 6th ASEAN-EU Business Summit. The Summit is a platform for business leaders, thought-leaders and policy makers to interact and debate the key business and trade issues of the day.
Titled "Urbanisation & Infrastructure in ASEAN", the plenary session highlighted topics on how to make cities sustainable and liveable, and explores the infrastructure financing needs of the region. Heang Fine said that holistic and comprehensive planning is integral to achieving sustainable development, and support from policymakers to follow through the plan is equally important. He cited Singapore as an example of success due to its holistic long-term plan, and how the government and private sector can work together to build sustainable development.
He also shared that every city is unique and there is no one plan that can fit all. Ultimately, it is the "heartware", that is, the political agenda and people's motivation, to improve the liveability and sustainability of the city.