Improving patient safety with sustainability-driven design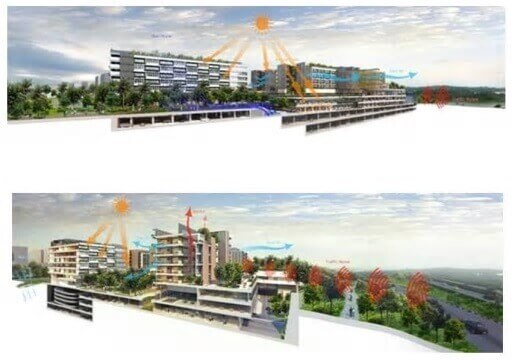 The Sustainability team played an important role in shaping the design of Singapore's upcoming Woodlands Health Campus (WHC), in cooperation with Surbana Jurong's Mechanical and Engineering team and the project's architects.
A paramount consideration in the design of the healthcare facility is patient safety. One area that the team looked at was how to ensure that open corridors and other exposed communal spaces will not be inundated by rain. This in turn will help prevent falls and fall-related injuries and even fatalities.
To do so, the team analysed wind-driven rain using a state-of-the-art simulation method. The use of advanced technology to simulate wind-driven rain is a first for the team.
"This project offers an eye-opening experience to the use of complex computer simulations in detailed yet time efficient environmental analyses. By simulating potential wet and dry areas to help drive the design of façade screens, external shades and location of communal furniture, we were able to create usable all-weather outdoor spaces within the campus," remarked Zeng Xiaoshan, who is the team's lead Engineer for the WHC project.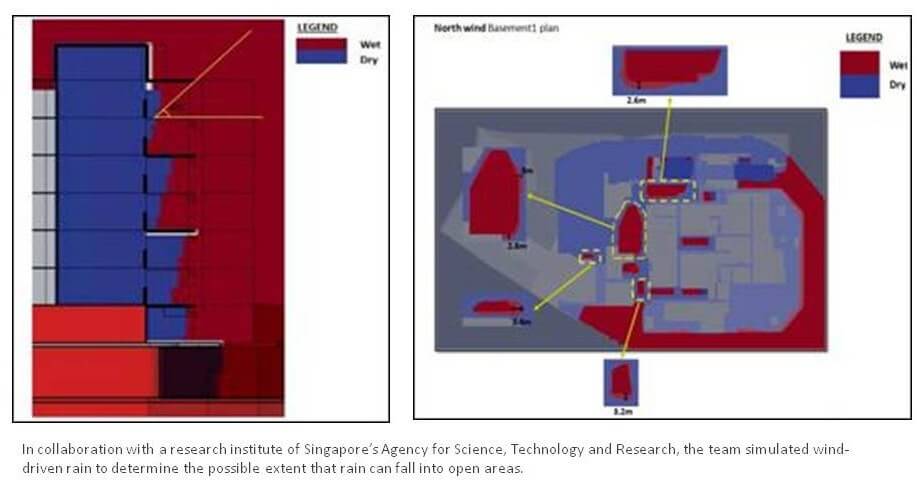 Other sustainable strategies the team designed for the WHC include enhanced energy savings through heat recovery from the air-conditioning systems, solar photovoltaics and rainwater harvesting for non-potable use.
Sustainability lead architect Astee Lim said, "We are very fortunate to have been engaged from the early design stages of this future-ready and cost effective hospital development. We were able to successfully achieve a sustainable and holistic outcome by working closely with the design team for various detailed environmental building analyses."