New tech for higher security at F1 Singapore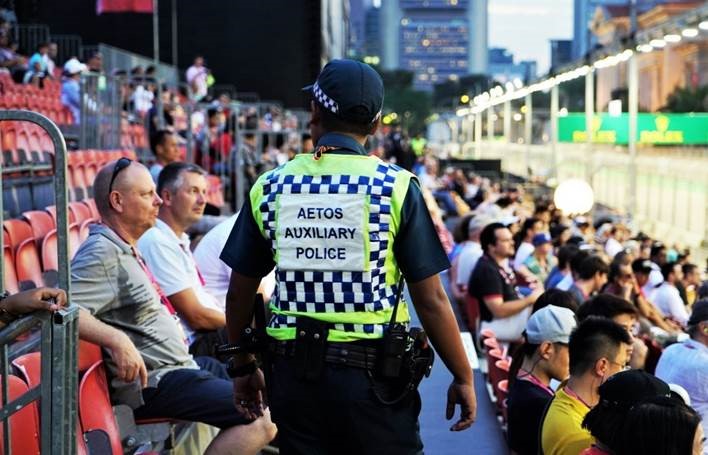 AETOS, a member of the Surbana Jurong Group, is gearing up for the 11th Formula 1 Singapore Grand Prix, having provided security for this major tourist event since its inception. More than 500 Auxiliary Police Officers (APOs) and 130 Security Officers will be deployed each day of the three-day event, carrying out duties such as security checks and maintaining public order.
This year's F1 race marks the first time our officers will provide additional crowd control and traffic management duties for Singapore's Land Transport Authority. Approximately 80 APOs will be stationed near key transport infrastructure, including subway stations, taxi stands and shuttle bus points.
In terms of innovative technology, enhanced vehicle management systems, integral to the operation of AETOS' cash-in-transit vehicle fleet, will be installed for the first time in certain vehicles serving the area. With access control, geofencing and remote immobilization capabilities, this additional safety measure will reduce the likelihood of vehicle-based security threats at the F1 event.