Surbana Jurong leading the pack in PPVC technology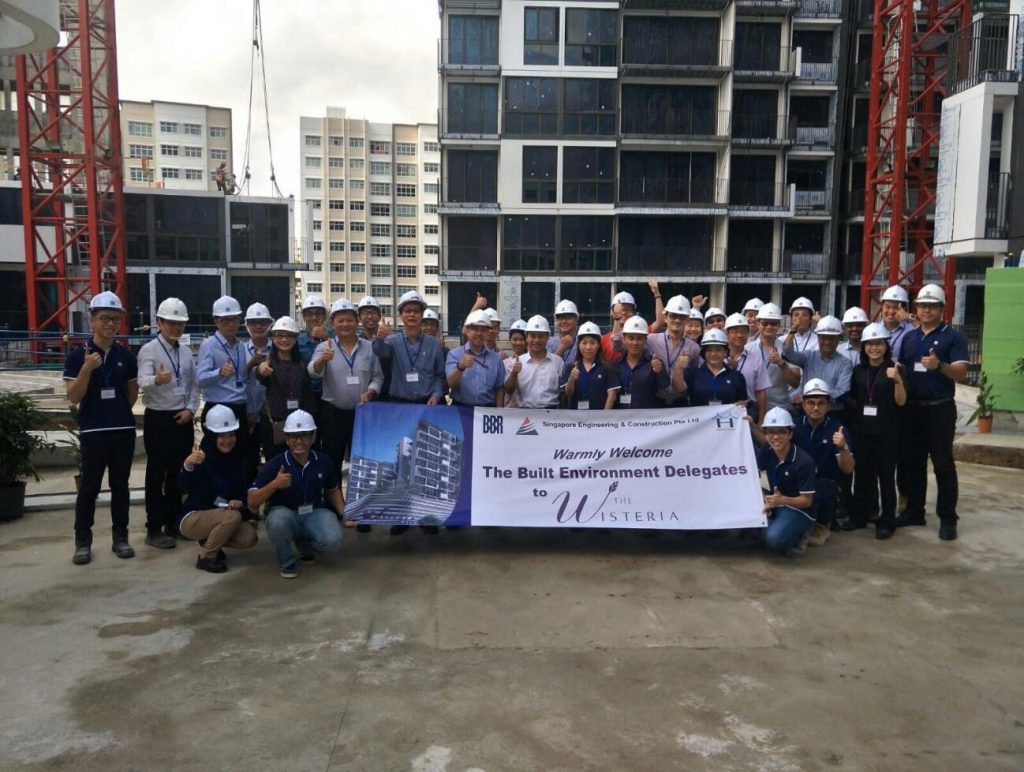 It is not every day that a condominium receives VIP visitors before construction is completed but that is what happened at The Wisteria, Surbana Jurong's ongoing private residential project in Yishun.
Earlier this month, Mr Desmond Lee, Singapore's Second Minister for National Development, led a group of young leaders from the construction sector on a learning visit to the condominium – it is the first Government Land Sales residential project development in Singapore to incorporate Prefabricated Prefinished Volumetric Construction (PPVC) technology.
The Wisteria is also one of the first projects by SJ's architectural team in Urban Development 2 (UD2) to use PPVC extensively. Between UD1 & UD2, SJ has built up good capabilities in PPVC, making SJ an early adopter and industry leader in this field.
According to Singapore's Building and Construction Authority (BCA), PPVC is considered a game changer in the building industry for being able to speed up construction and achieve up to 50% in manpower and time savings. However, PPVC systems tend to be proprietary in nature and are subjected to stringent approval processes; they also require significant investment in technical knowledge and skills to implement.
Hence, contractors who are new to PPVC have been engaging SJ for advisory services on getting their PPVC systems approved. This ensures that the new players' designs and materials are robust and can meet the minimum industry standards set by BCA.
SJ and its member company KTP Consultants have adopted PPVC in several multidisciplinary projects across residential, commercial, hospitality, healthcare and institutional sectors, working with clients such as MOH Holdings and Nanyang Technological University.
PPVC projects undertaken by SJ include:
Crowne Plaza Changi Airport Extension
Woodlands Nursing Home
Undergraduate Residential Halls 22, 23 and 24 at Nanyang Crescent, Nanyang Technological University
Canberra Drive Executive Condominium
New HDB Build-to-Order Parcel in Yishun.
The Wisteria is part of a mixed-use development comprising three nine-storey towers and 216 units built on top of a two-storey shopping centre called The Wisteria Mall. The development is targeted for completion by end 2018.