Introducing some of SJ's best and brightest talents – Kang Mi, Engineer from SJ's Civil and Structural Engineering Division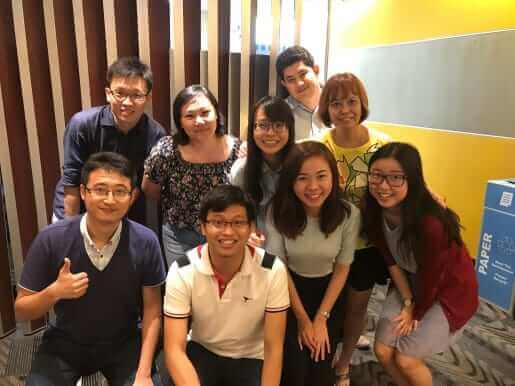 In Part Two of this feature, we catch up with Kang Mi, an engineer from SJ. She had just completed her Master of Science (Geotechnical Engineering) programme at the National University of Singapore and was awarded the prestigious L & M Geotechnic Medal and Book Prize, as the best graduate student in her class. Let's see how Kang Mi juggle both work and studies.
Q1. Congratulations on winning the L & M Geotechnic Medal and Book Prize! How does it feel?
Kang Mi: I feel a strong sense of achievement! I am very grateful to my professors, my supervisor and colleagues, as I could not have obtained the award or even made it through the course, without their help and support.
Q2. What were some of the challenges you faced during your Master's programme?
Kang Mi: It was quite tough pursuing this course, since I needed to find some balance between studies and work. During these two years, I had to work during daytime and go for classes at night. Most of my weekends were spent on finishing assignments and module projects.
Q3. How do you feel about your work at SJ? What is the one thing you like most about your job?
Kang Mi: I feel the work at SJ is very enriching. I joined SJ as a fresh graduate and since then, I have gained a lot of skills, practical experiences and professional knowledge from this job! The one thing I like most about my work is my colleagues. We share, and they guide me along on the job. I also have a good supervisor, who has provided me extensive guidance and help. My department head is also very supportive of professional training and upgrading.
Q4. Please share with us something outside work. What are your likes and dislikes?
Kang Mi: I enjoy swimming, reading novels and discovering nice food. As for my main dislikes, it will be noisy places.