Designation
Head of Resiliency (Sustainability and Resiliency Office)
---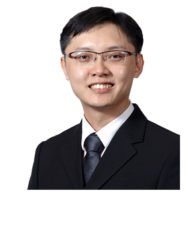 Dr Victor Sim is the Head of Resiliency (Sustainability and Resiliency Office) at Surbana Jurong and leads multiple flood (stormwater) analysis for urban planning, water treatment and social inclusivity projects. He is the Principal Investigator for million-dollar scale R&D developments in the domain of compound flooding, digitalisation and artificial intelligence. A trained sustainability reporting specialist in both GRI Standards and Strategic Community Investment, Dr Sim is also an ASEAN Engineer, a Chartered Professional Engineer (Australia), and a Chartered Engineer (Singapore). He is a Registered Professional Engineer in Queensland, Australia.
An avid contributor to the engineering community, he is an elected Council Member for the Institution of Engineers, Singapore (IES) for the term 2021-2023. He is currently the Lead to assist in a strategic review of IES's relevance in a post-Covid environment supported by an Enterprise Singapore LEAD grant, awarded in the height of the pandemic. Since 2021, Dr Sim has served as an IES Chartered Engineer Assessor for Environmental and Water Engineering Sector, and strongly supports local entrepreneurship as part of the Enterprise Singapore technical committee evaluation panel for the Startup SG Tech grant.
Dr Sim was awarded the sole winner of the 2018 inaugural global Young Engineer Award by the UN-recognized World Federation of Engineering Organisations (WFEO) for his project on an innovative reverse osmosis water treatment system to an under-privileged community in Hlaing Thar Yar, a large industrial city in Yangon, Myanmar. His contributions to the field of water and environmental sustainability have been recognised with multiple accolades such as the Nanyang Outstanding Young Alumni Award 2017, Singapore-Netherlands Sustainability Award 2012, and the International Desalination Association Young Leader Award 2011.
---