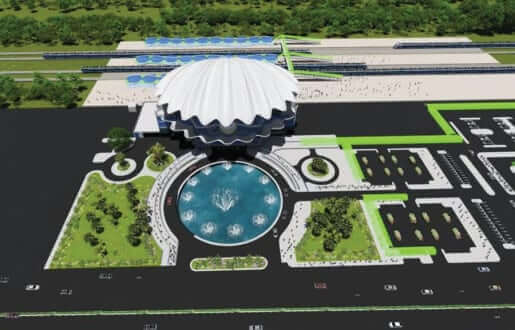 In a joint venture with CANARAIL of Canada and Systra of France, SMEC and its subsidiary ACE Consultants have won the bid to provide consultancy services for the Dhaka-Chittagong-Cox's Bazar Rail Project Preparatory Facility in southeastern Bangladesh.
The Bangladesh team will look into the upgrade of a double track along with the associated facilities for the proposed Chittagong-Cox's Bazar railway line. Scope of services includes undertaking a feasibility and safeguard study, detailed design and tendering services.
The line will connect Cox's Bazar district for the first time to the national and sub-regional railway network.
The 120km dual-gauge passenger line, from Chittagong's Dohazari village to Xilongxa in Cox's Bazar will enable future direct connectivity toward western Bangladesh and India, where railways are constructed mostly in broad gauge, as well as toward northeastern India and Southeast Asia. Cox's Bazar is one of the most popular tourist destinations in the country and a seamless double track is essential to address the demand for both passenger and freight transport services.
The greenfield project is one of seven investment sub-projects being undertaken by Bangladesh Railway. Marked by the Bangladeshi government as a fast-track project, the new line will also form part of the Trans-Asian Railway network connecting Bangladesh to its regional neighbours such as China, Myanmar and Thailand. It is expected to improve efficiency in implementing regional cooperation and facilitating cross-border railway traffic in Bangladesh.
The project is scheduled for completion in July 2021.