In conversation with SMEC's General Manager Transport, ANZ, Dan Reeve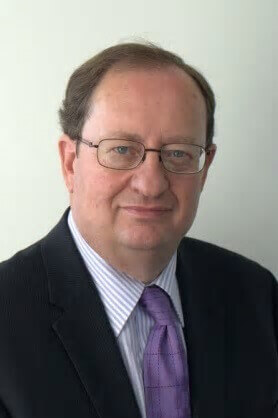 Dan Reeve is General Manager for SMEC's Australian Transport Group and is responsible to the Managing Director, Australia. He coordinates SMEC's Transport team (Roads & Highways, Rail, Ports, Structures and Traffic & Transport Planning) across Australia and is the Market Sector leader for the Highways & Transport business.
In this role, Dan is responsible for the winning and successful delivery of transport infrastructure, roads & highways and related projects.
With more than 35 years' experience in Civil Engineering, Dan has direct expertise in the delivery of large design and construct transport infrastructure projects. Through his engineering background, training and experience he has gained extensive experience in, project management, engineering construction, traffic management, design, documentation and cost estimating of roads, bridges, rail construction and civil engineering infrastructure works. Dan is also experienced in the management of civil engineering and transport projects both onsite and in a senior off-site management role.
In recent years, Dan has gained significant experience in the leadership and governance of a number of Highway Projects for the RMS. He has been on the Alliance Leadership Team and SMEC's Project Director on the Ballina Bypass Project, Banora Point Upgrade, the Northern Hume Alliance and Tarcutta Hume Alliances.
Dan also has experience in the governance of design joint venture boards having been a member of the DJV Boards for the Pacific Highway – Sapphire to Woolgoolga, Hunter Expressway – Kurri Kurri to Branxton, Pacific Highway- Oxley Hwy to Kempsey Upgrade and Princess Highway – Foxground & Berry Bypass and the NorthConnex Projects.
See below a brief exchange with Dan Reeve.
To date, what is the most interesting project you have worked on at SMEC?
The Pacific Highway – Banora Point Upgrade Alliance at Tweed Heads in Northern NSW was an interesting and challenging project. This was a design & construct project completed under an alliance agreement with the Roads & Traffic Authority of NSW, Abigroup Contractors (now Lend Lease Engineering) and Seymour Whyte. This project won the SMEC ANZ Project Award at the annual SMEC Awards in 2014.
I was a member of the Alliance Leadership Team for this project working with senior managers from the RTA and Contractors to provide leadership and governance. I was also the Design Director and had an active role in the delivery of the design for this fast tracked design & construct project, which involved the upgrade of approximately 2.5km of the Pacific Highway through a heavily trafficked, urbanised section at Tweed Heads and had a construction upper limit budget of $322M.
Key aspects included:
Construction of six-lane motorway standard upgrade for the through traffic, whilst keeping four lanes of the existing highway open at all times
A 330m long viaduct, a 500m long 20m deep cutting with major retaining walls and 75m wide land bridge over the top of the cutting
Graded separated interchanges at both ends
As a team, we delivered this project on time and under budget.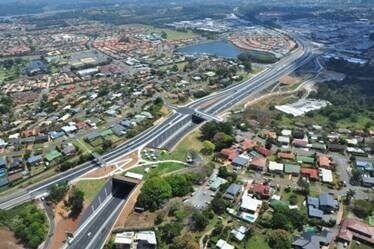 What opportunities are you excited about for SJ Group within your function?
With the support of SJ, SMEC has the opportunity to double the size of our transport team in ANZ in the next 5 years.
SMEC ANZ has a strong Transport team with significant experience in large design and construct projects, and this experience could be utilised by SJ in Singapore and elsewhere.
SJ has a strong Underground Engineering team, and Sydney and Melbourne have major Rail Metro and underground motorway projects coming up in the next few years. To be successful, we will need the support of the SJ expertise to deliver these projects.
What makes you tick? (Professionally, of course)
I have been with SMEC for 21 years and I enjoy my job. I enjoy working with our people and having oversight of a great team. In SMEC's Transport Group, our people are the reason for our success. I try hard to look after our people, and empower our people to look after our business. I also enjoy working on complex infrastructure projects and seeing multi-disciplined teams working together to deliver great results.