Surbana Jurong to deliver seawall reconstruction project in Cairns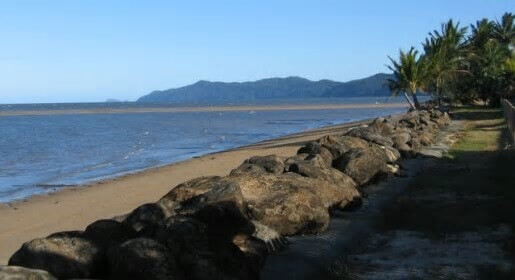 Queensland-based PDR has reached a major milestone with its first project win since it was acquired by SMEC, member of the Surbana Jurong Group, in March 2017. Under the guidance of Project Director Peter De Roma (Cairns) and Project Manager Anthony Folan (Brisbane), the team is currently delivering the Flying Fish Point Seawall Replacement project for Cassowary Coast Regional Council, in the south of Cairns.
The project will involve concept through to detailed design, regulatory approvals, procurement services, construction supervision, and Registered Professional Engineer of Queensland (RPEQ) certification of approximately 650m of seawall reconstruction as part of the Council's planned four-stage seawall replacement.
The seawall design will include green engineering 'fish-friendly' features, adding structural complexity which encourages ecological development.
The team will collaborate with James Cook University to study the long-term effects of the design on the local fish population, for potential use in other coastal regions.
Building on PDR's marine works capability, PDR will provide local client interface, on-site inspection and construction administration, while SMEC will offer design development and technical expertise, and statutory approvals support.
The win provides a promising look into the future of the PDR and SMEC partnership.