Three cities in Indonesia to implement their first sewerage scheme with help from Surbana Jurong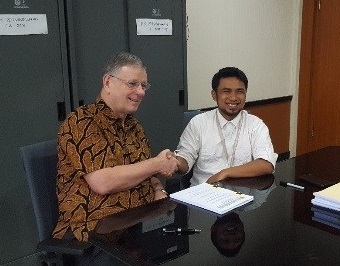 Surbana Jurong's Southeast Asia's Water & Environment team has secured a milestone win with first-time sewerage projects in three cities in Indonesia and one of the nation's first sewerage schemes in years.
The team will provide consultancy services for Metropolitan Sanitation Management and Investment Project (MSMIP) in Indonesia. Appointed by the Directorate General of Human Settlements under the Ministry of Public Works and Housing, the project will see sewerage systems to be built for the first time in Indonesia's three major cities, Makassar, Jambi and Pekanbaru.
In partnership with MWH Global and leveraging local expertise at PT SMEC Denka, the team will provide design development, tender preparation and evaluation, and construction supervision of the sewerage systems. Design development will cover areas such as the wastewater treatment plants and networks associated with the cities' business districts. The MSMIP will heighten the environmental value of the cities, which presently depend on poor standard holding tanks to collect and dispose of household effluent.
Brian Hayden, SEA Division's Water Manager, said, "There have been a number of water supply schemes in Indonesia over the past 20 years, but this is the first sewerage scheme hence it is a great win for the team amidst strong competition. There will be some major engineering and construction challenges on this project which can be associated with first-time sewerage schemes in very populated cities. The social and environmental aspects of this project need to be closely managed throughout the term of the project as well." He added that this is a significant win for both SMEC and the growing Indonesia team whose water infrastructure capabilities continue to develop. The project will take 40 months.