In conversation with Surbana Jurong's Director of Oil & Gas, Tan Wooi Leong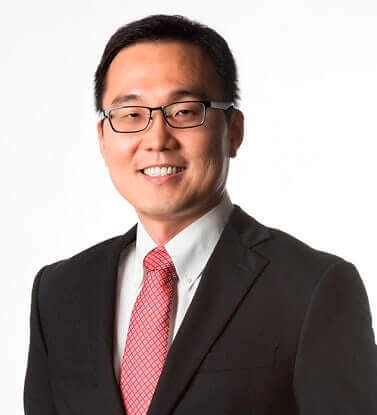 Wooi Leong holds B.Eng and M.Eng degrees from Nanyang Technological University, Singapore. He has also completed the General Management Program in Harvard Business School, Massachusetts, and is a certified PMP.
In 2006, Wooi Leong was tasked to build up the Oil & Gas business and the business has grown to provide planning, designing, management & commissioning services for midstream & downstream oil, gas and petrochemicals facilities globally. He has held various roles at SJ where he worked on a wide range of oil, gas & infrastructure related projects in Singapore, Southeast Asia, China, India, Turkey, the Middle East, the CIS region and Latin America.
Prior to joining SJ,Wooi Leong had intended to pursue a career as an academic to specialise in CO2 capture & sequestration. Since joining SJ in 2004, Wooi Leong spent 14 years as the Project Leader/ Superintending Officer Representative for the Jurong Rock Caverns – the first undersea hydrocarbons storage caverns in the world & one of the Top 50 Engineering feats in Singapore. In 2012, he spearheaded the formation of a joint venture management company with VOPAK to operate and manage the facility for 15 years to serve oil majors in Jurong Island.
Wooi Leong is also currently the Exco Board Member & General Manager for a multi-billion dollar petrochemicals development in Shandong, China.
We briefly caught up with Wooi Leong to ask some questions.
To date, what is the most interesting project you have worked on at SJ Group?
I am fortunate to have participated in various projects in many parts of the world, ranging from petrochemicals, logistics storage terminals, refining and LNG. Every project to date is exciting and interesting.
One particularly interesting project is the Yulong Petrochemical Park in China. We are cognisant of the possibility to create a new platform for our Oil & Gas business. We are tasked to plan, manage and develop a petrochemical island in China that is one and a half times larger than Singapore's Jurong Island. Whilst the project presents various complexities and challenges, it is an unprecedented opportunity to develop a mega project in China, leveraging on our experience of developing Jurong Island in Singapore. My team and I are looking forward to the challenges.
What opportunities are you excited about for SJ Group within your function?
SJ has created an unprecedented platform to grow our business. With the merger completed, we are now taking advantage of the economies of scale and combined capabilities presented to us. We are able to steer towards larger scale projects in uncharted territories. This platform will allow us to position our businesses and team to be ready for the next industrial revolution. SJ's various initiatives will definitely play an important role for us in achieving that.
What makes you tick? (Professionally, of course)
I enjoy what I am doing, especially working with our team. It is especially meaningful to build the team, undertake challenging projects, and ultimately make a difference to people's lives.