Surbana Jurong hands over DCR for Colombo Port City project in Sri Lanka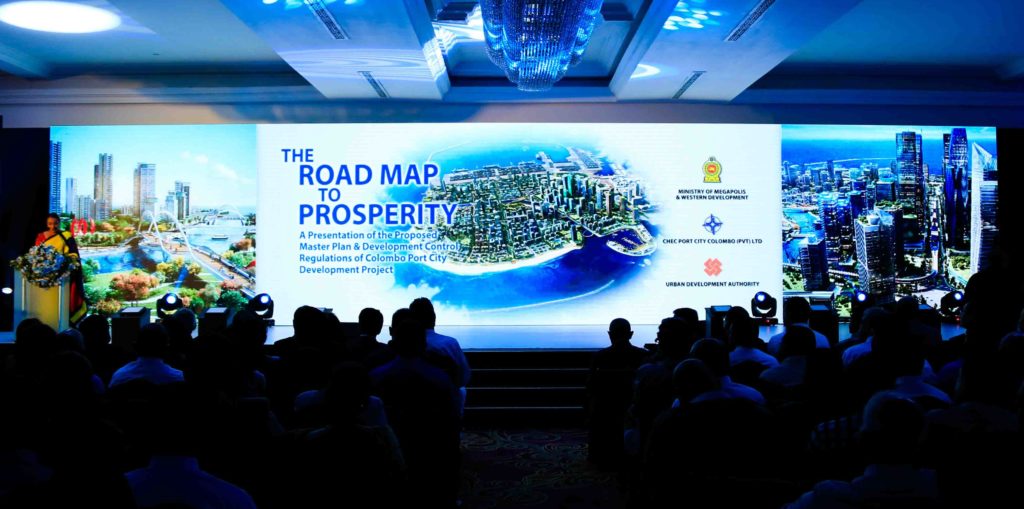 There was no mistaking the sense of occasion that filled the air in The Kingsbury Hotel that April evening in Colombo. Representatives from Sri Lanka's government agencies and prospective investors were among the many guests who witnessed the presentation of the Letter of Approval for the Development Control Regulations (DCR) of the Colombo Port City Development Project to the Sri Lankan authorities.
Port City Colombo is an upcoming city development built as an extension of the existing Colombo CBD. Spanning 269 hectares, it is a sea reclamation project that the authorities have earmarked to be "the hub of South Asia", with numerous Grade A offices, medical and educational facilities, resorts and hotels, a marina and other lifestyle amenities planned. The title of the evening's presentation, The Road To Prosperity, summed up their ambitions.
The DCR regulates the types of uses, development intensity, building conditions, utility and landscape requirements, and sustainability requirements on any plot. As such, it serves as an effective planning tool to guide development in a logical and orderly fashion.
"The DCR will benchmark standards for the rest of the country," said the Minister of Megapolis and Western Development, Patali Champika Ranawaka, whom the project comes under. The DCR was prepared by Surbana Jurong and Atkins Acuity, a UK-based engineering consultancy. China Harbour Engineering Company (CHEC), whose parent company is China Communications Construction Company, is the investment company behind Colombo Port City.
This project is another feather in the cap for Surbana Jurong's Planning Group, which has been making steady strides in Sri Lanka, having developed the master plans for the Trincomalee Metro Area and Western Region Megapolis, and the urban design of Colombo Port City.