Surbana Jurong clinches award for excellence in architecture and landscape design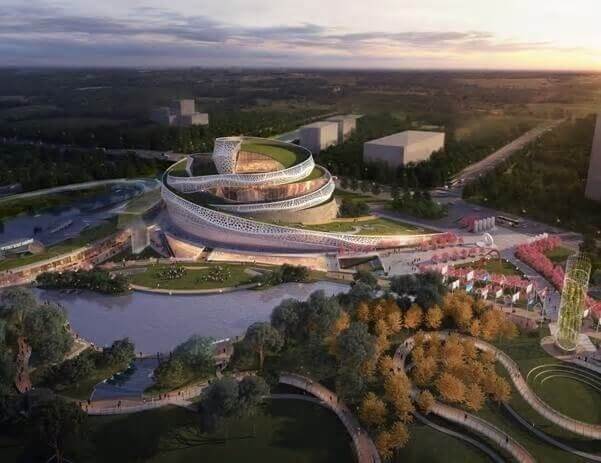 Hangzhou, a three-hour bus-ride from Shanghai, is famed for its historical relics, natural beauty, quaint towns and charming waterways. The capital of Zhejiang Province, Hangzhou, is also home to West Lake, a UNESCO World Heritage Site, as well as e-commerce conglomerate Alibaba. Adding to its list of tourist attractions in the future will be the Jing Hang Grand Canal Theatre & Park. Our design team has a significant role to play in the city's upcoming attraction, as they have just clinched the International Property Awards-Asia Pacific "Best in Leisure Architecture-China", for the provision of architecture and landscape design consultancy for the theatre and park.
Surbana Jurong (SJ) China was engaged to provide architectural concept design consultancy services for the theatre, as well as to offer landscape design for the adjacent park and plazas. The architectural design and landscape design took about one and a half years to complete, starting August 2015. Construction works on the project will soon begin.
Recognising the team's design excellence in architecture and landscape design, the organisers presented the award to Wong Tim Fatt, North Asia division's Vice President (Architectural), at a presentation ceremony in Bangkok. According to organisers of the International Property Awards, the projects are judged by a highly experienced team of professionals, who cover the whole range of property disciplines. Winning the award was no easy feat, as the competition was opened to property professionals from around the world.
Kudos to our design team (architectural) in Shanghai! For the record, team members are: Wong Tim Fatt, Guo Yin Mei, Dong Jing Jing, Richard Cruz, Andrew Lim, Li Ming Ming, Yang Hou Jin and Jin Hui Fen.