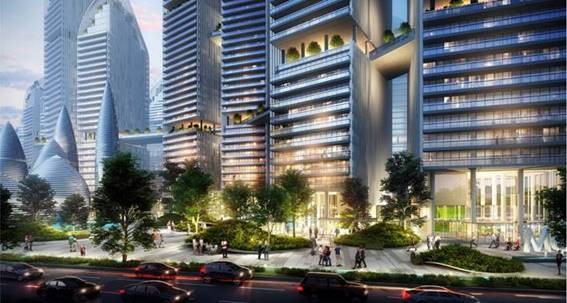 The Surbana Jurong team in Bangladesh has been engaged to provide Concept and Detail Design services for a 53-acre Ultra Luxury Residential Development at Dhaka, Bangladesh. The scope of work includes Engineering Survey and Investigation Support, Concept and Detail Engineering Design.
The development, which includes a 9-hole practice golf course, covers a total built-up area of approximately 12 million sq ft. It will be a spectacle in Dhaka's cityscape, consisting of 20 residential towers that are 25 to 35 storeys high, and five 40-storey towers – the first of its kind in Bangladesh. The towers will be connected by three levels of elevated gardens.
This is Surbana Jurong's first major urban project since the establishment of its branch office at Dhaka in January 2018, with the uniqueness of the Vision Concept master plan and strong client relations through SMEC, a member of the Surbana Jurong Group, being key contributors to the win.
The project duration is 20 months, with planned completion by April 2020.