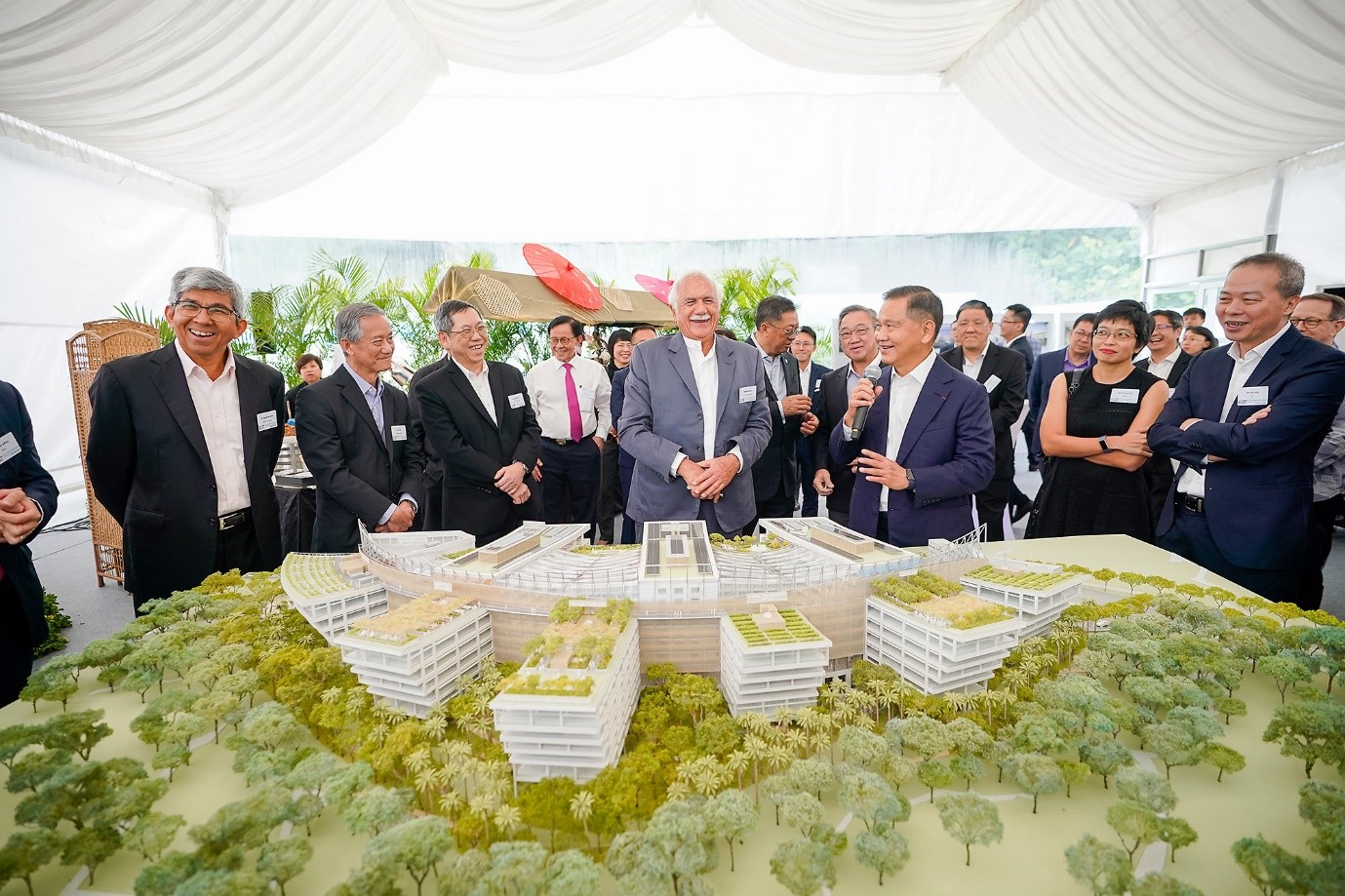 At 3pm on 18 January 2019, Surbana Jurong Chairman Liew Mun Leong and Group CEO Wong Heang Fine dotted the eyes of the traditional Chinese dancing lions on stage at the ground-breaking of the Surbana Jurong Campus, marking a significant milestone in the growth of the Surbana Jurong Group.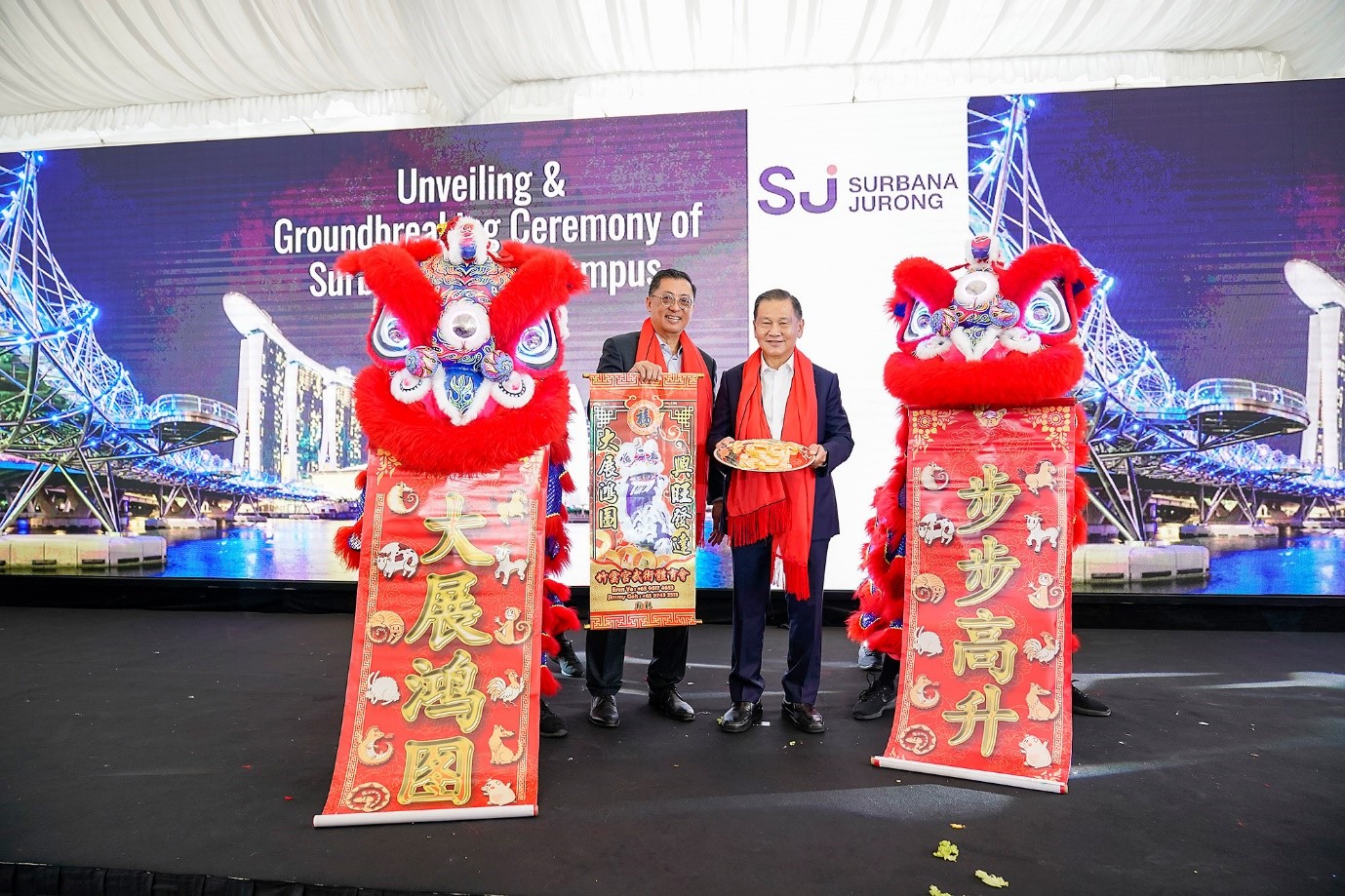 Over 100 guests comprising clients, partners, media and colleagues filled the ceremonial tents at the site of the new Campus in western Singapore, to get a glimpse of the campus that fans out in the Jurong Innovation District (JID).
In his welcome speech, Surbana Jurong Group CEO Wong Heang Fine said the campus will serve as the Group's global headquarters and centre of excellence for innovation. "The building of our global headquarters here represents our growth ambition, capitalising on Singapore being a strategic urban and infrastructure hub for the region. I am proud to share that the design, development, engineering and management services of this new development will be undertaken entirely by Surbana Jurong's multi-disciplinary team. This is a testament of how far the company has come."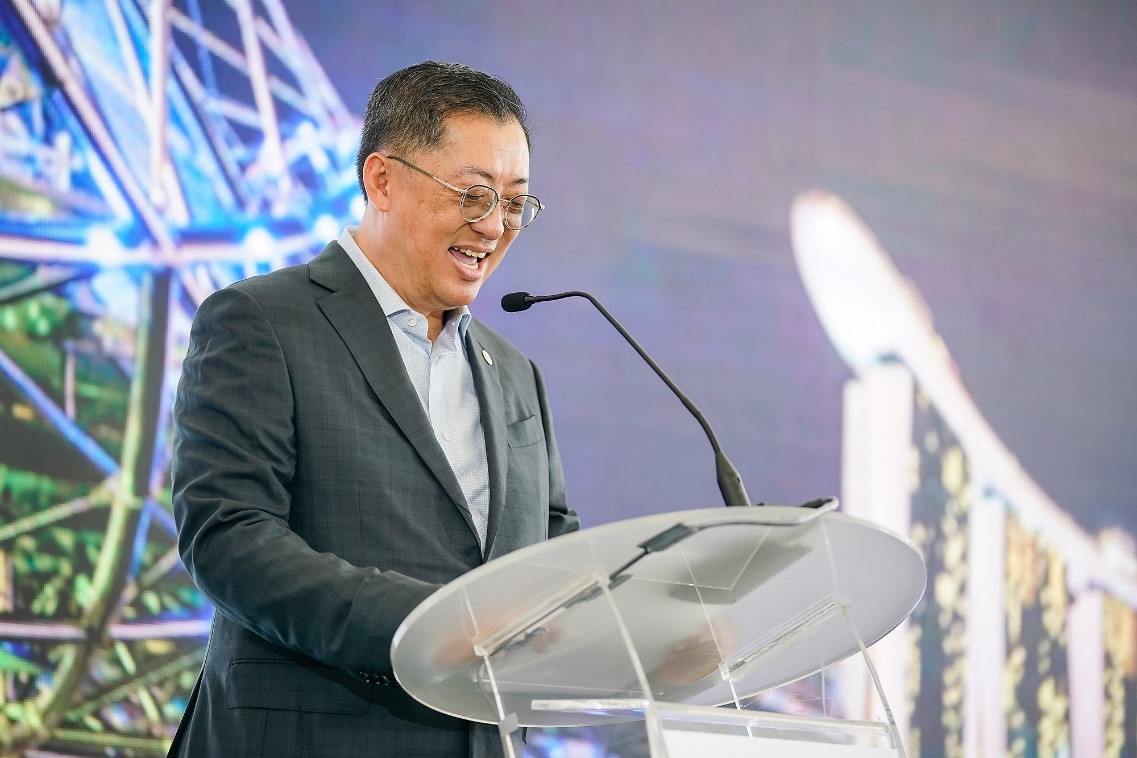 In his speech, JTC CEO Ng Lang called JID "a vision to be a next-generation industrial district". "This is a mega project that will be developed over many years and we will be using it to strengthen and showcase Singapore's sectors in urban solutions, advanced manufacturing and smart logistics," he said. "We are very excited by your decision to site your campus here."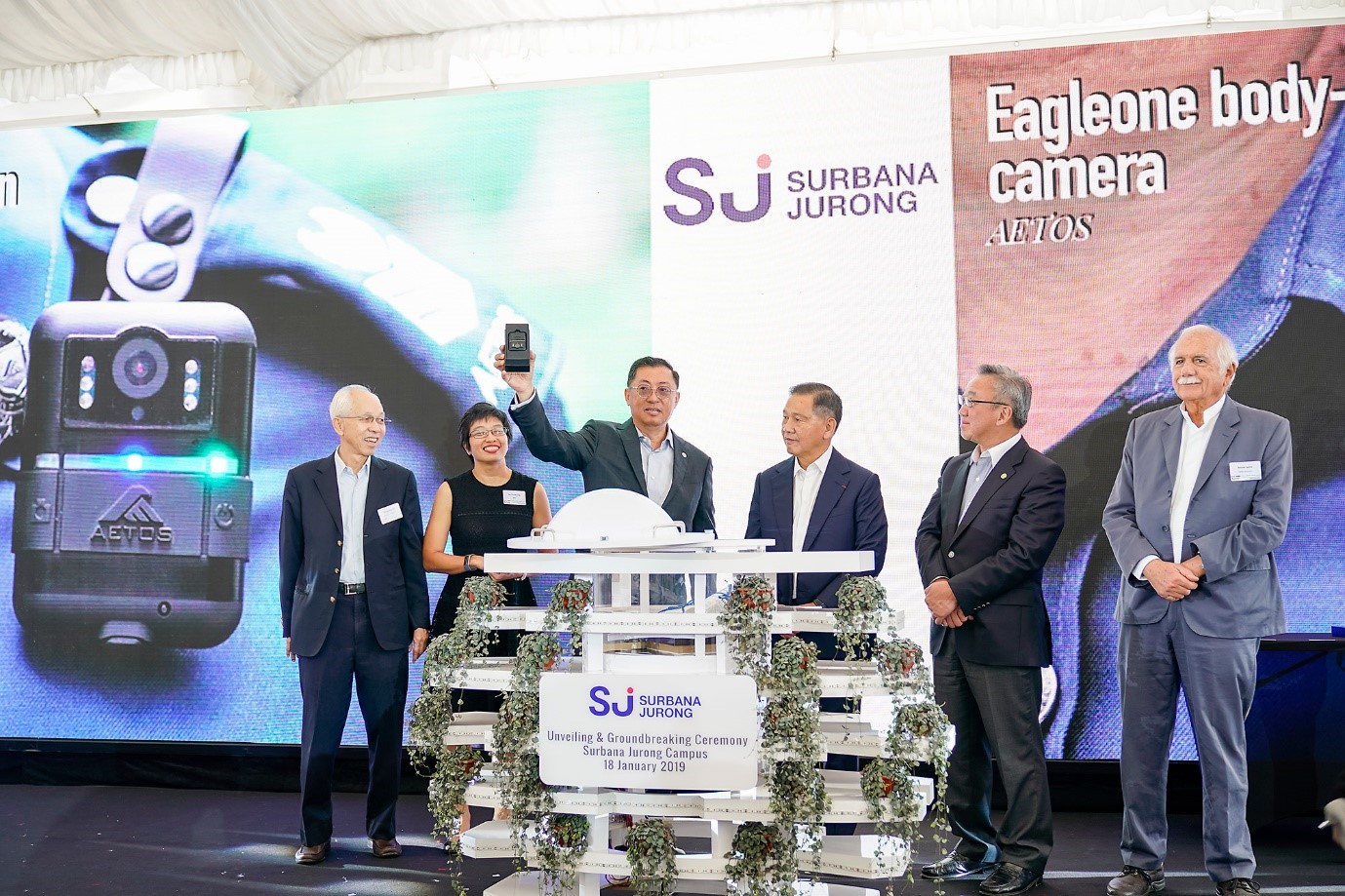 For the ground-breaking moment, attendees witnessed the loading of a "time capsule". The VIPs on stage placed items of historical and professional significance to Surbana Jurong – including architectural plans and rocks from the Jurong Rock Caverns – into the tiered structure.
Learn more about the Surbana Jurong Campus by downloading the below infographics.