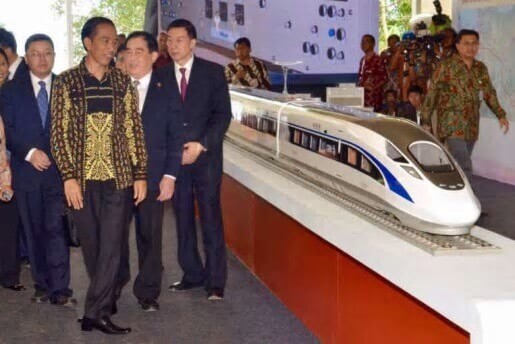 Image by The Straits Times – http://bit.ly/20i88Kt
Surbana Jurong has been appointed as the Master Planner for Transit Oriented Development (TOD) along the Jakarta-Bandung High Speed Rail Corridor project. The contract was secured with PT Kereta Cepat Indonesia China (KCIC), the Consortium between PT Pilar Sinergi BUMN Indonesia and China Railway International.
The Jakarta – Bandung High Speed Rail project will include integration of the HSR stations with developments along its corridor through TODs. With the developments and accessibility to public transport, the TODs will become a catalyst for regional & economic growth. It is envisioned to also facilitate the development of new residential townships to support the sustainability of the transport corridor.
As master planners for the project, Surbana Jurong, along with AEDAS and W.S ATKINS will work closely with KCIC to produce development plans for TODs and the expanded region. The plans will seek to optimize land use and improve the social and economic status of the surrounding regions. It is expected that this effort will produce a model for a liveable and sustainable TOD to support integrated transportation for the country.
Mr Wong Heang Fine, Group CEO of Surbana Jurong said, "We are delighted to secure this job with KCIC which consist of Indonesian state-owned Companies lead by Wijaya Karya, the well known Indonesian Contractor and Chinese Consortium as the masterplanner for Walini, which is along the Jakarta-Bandung High Speed Rail corridor. The current site is approximately over 3,000ha. The vision for Walini is to become a future transit city of Indonesia. We believe this would create good opportunities for the people living in the area."