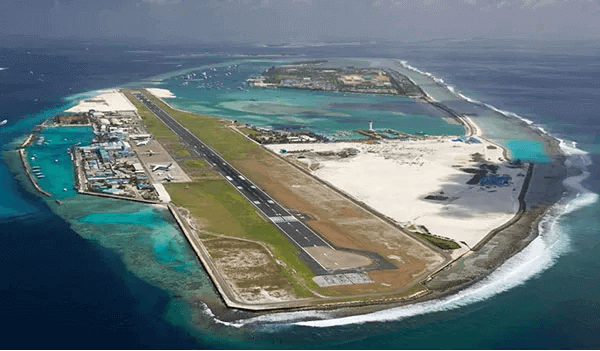 Maldives Airports Company Limited (MACL) has appointed Surbana International Consultants to provide project management consultancy services for the expansion of Ibrahim Nasir International Airport (INIA), Maldives.
The expansion works include:
– A new international passenger terminal building;
– A new code F runway;
– A new cargo terminal;
– A new fuel hydrant system;
– Apron expansion; and
– A new fuel farm for Jet A fuel, diesel and petrol storage
Surbana International Consultants will also be providing Design & Engineering review and project management consultancy services for the scope of works listed above.
The expansion project is targeted for completion within 30 months.
INIA currently handles approximately 2.3 million passengers a year and the traffic will increase drastically within the next few years. INIA has the world's biggest seaplane operation with 450 movements daily and is seeing increasing frequencies annually. The airport is also the gateway for all international passengers travelling to the exotic resorts in the country.
With the expansion, the airport will increase its capacity to 7 million international passengers and 1.5 million domestic passenger movements. The new runway and taxiways will improve aircraft movements and handling on the ground, as well as upgrade passenger experience to international standards.
Managing Director of Maldives Airports Company Ltd, Adil Moosa said, "It is our privilege to have Surbana International Consultants Pte Ltd as our project management, design and review consultancy service for the development of Ibrahim Nasir International Airport. It is an internationally reputed and well known firm, involved in a number of project throughout the world. Some of their current work includes construction supervision of Terminal 4 of Changi Airport and concept and detail design of Myanmar International Airport. For these reasons we are confident that MACL has selected the right party for this project and this will lead to a successful completion of the development project of INIA."
Chief Executive Officer of Surbana International Consultants, Pang Yee Ean, said, "Surbana's competitive advantage lies in our ability to provide a full suite of seamless consultancy services by tapping on our various lines of businesses. Our aviation team are thought leaders who combine their international and local knowledge into a streamlined and synergised approach towards client service. We are happy to contribute significantly to Maldives' connectivity as an international destination as it continues to build its reputation as a world-renowned resort destination. We look forward to working with MACL for this significant national project for Maldives' infrastructure development, and will provide MACL with the appropriate professionals to deliver the project."
About Maldives Airport Company Limited
Maldives Airports Company Limited (MACL) is a 100% government owned limited liability company incorporated under the Companies Act of the Republic of Maldives. MACL is governed by a Board of Directors appointed by the President of the Maldives. The Corporate Office of MACL is on the island of Hulhule', Republic of Maldives.
The establishment of MACL came through various government departments which had been responsible in the past for the operation of Hulhle'Airport. Hulhule Airport was opened on 12th April 1966 and government created Airport Office to manage Hulhule Airport. Since then Hulhule Airport has undergone various development phases and Male' International Airport (MIA) was opened as the first international airport on 11thNovember 1981 with the provision of essential services and airport office was replaced by Maldives Airports Authority. On 10th November 1982 Civil Aviation Authority (CAA) was established by merging Maldives Airports Authority and Department of Civil Aviation to provide aviation services to ICAO accepted level. On 12thDecember 1988 government dissolved CAA and formed Maldives Airports Authority (MAA) and Department of Civil Aviation (DCA). With rapid growth of MIAL, the need for a commercial entity to manage the airport was recognized, thus on 1st January 1994 the government detached MAA establishment as a separate commercial entity rather than part of the government administration and subsequently MAA was incorporated into Maldives Airports Company Limited as a limited liability company effective on 1st August 2000.
About Surbana International Consultants
Surbana International Consultants (www.surbana.com) is a leading urban solutions consultancy.
A Singapore, Temasek-Linked company and award winning urban solutions consultant, our clients value and trust us to meet their development needs.
Our expertise is backed by over 50 years' experience building more than a million homesacross 26 townships and shaping the urban landscape in Singapore – one of the world's top 10 best cities recognised for urban sustainability.
From masterplanning to engineering, architecture design, project management, land reclamation, coastal engineering, underground engineering & city management, Surbana's expertise cuts across many sectors – real estate, aviation, healthcare, infrastructure.
Our multi disciplinary team of experts knows what it takes to provide urban solutions in Asia, Africa and the Middle East.We have completed projects in 90 cities in 30 countries over the last 10 years.
Today, Surbana employs over 2,200 employees in 14 cities across Asia, Africa and the Middle East.