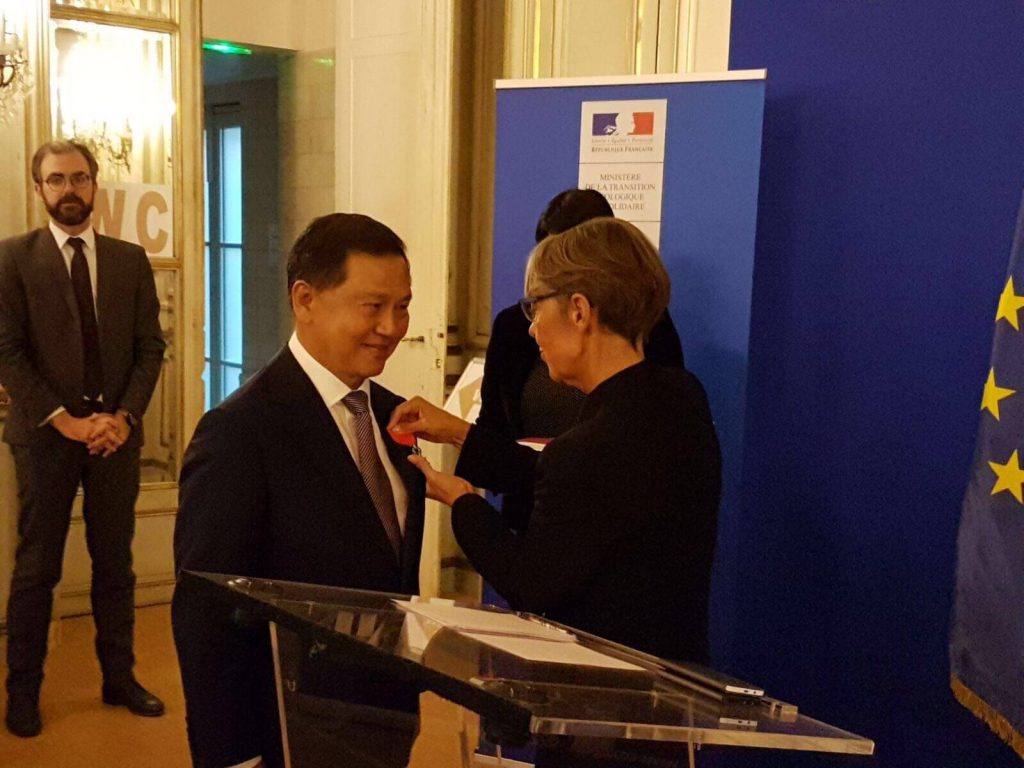 Surbana Jurong Group Chairman Liew Mun Leong has been conferred the Ordre national de la Légion d'honneur (or the National Order of the Legion of Honour), the highest decoration in France. He received the Legion of Honour in Paris, France from the French Minister for Transport on behalf of the French Government on 12 September.
Foreign nationals are decorated with the Legion of Honour if they have rendered services to France or supported causes defended by France.
Mr Liew's significant contributions to France started in the 1980s. As the then head of Singapore Institute of Standards and Industrial Research, he led several successful collaborations with French laboratories. He then led the acquisition and growth of French hotel Group Citadines as head of CapitaLand in the 2000s.
Currently as Chairman of Surbana Jurong and Changi Airport Group, Mr Liew continues to contribute to the advancement of Singapore and France relations. Aviation collaboration between Singapore and France remains strong and aviation links continue to grow under his watch. At the same time, Mr Liew is leading the exploring of possible collaborations between Surbana Jurong Group and French global infrastructure companies.