With wide ranging yet in-depth experience, our dedicated team ensures projects are delivered at top quality and in time.
Whether it is construction, demolition, addition and alteration, or land reclamation, our site supervisors have the skills and capabilities to deliver quality and timely projects.
Working closely with clients and consultants, our end-to-end site supervision services cover the entire spectrum, from staff engagement to deployment. Our site supervisors' skills extend beyond inspection and supervision, to the checking of drawings and specifications, materials testing, earth control measures, safety and housekeeping.
---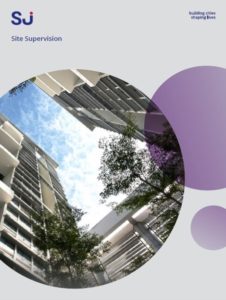 Site Supervision Brochure

English