Surbana Jurong ranks 26th among Top 225 International Design Firms
Singapore, 5 August 2020 – Surbana Jurong Group, a global multidisciplinary urban, infrastructure and managed services consultancy, has been ranked 26th in the 2020 Engineering News-Record (ENR) Top 225 International Design Firms, moving up from its 2019 ranking (27th). It is the only Singapore-headquartered firm that has made it to the ENR Top 225 list, ranking among the top 30 firms for the last three consecutive years. This is especially significant as the Group was formed just five years ago following the merger of Surbana and Jurong International.
As a trusted independent source of news and analysis for the global construction industry, ENR provides industry performance benchmarks through annual surveys and rankings of international companies engaged in engineering, architecture and environmental services, among other specialties. The ENR Top 225 International Design Firms list ranks the 225 largest world design firms based on design-specific export revenue generated from projects outside each firm's home country.
In 2019, Surbana Jurong Group generated a revenue of US$700 million from projects outside Singapore, more than 60% of its total revenue. The Singapore-headquartered group has a global talent pool of 16,500 employees based in 120 offices across 40 countries. Together with its member companies AETOS, B+H, KTP, Prostruct, Robert Bird Group, SAA, Sino-Sun and SMEC, the group offers a complete suite of multidisciplinary consultancy services that cover the entire project life cycle.
Mr Wong Heang Fine, Group Chief Executive Officer of Surbana Jurong said: "We are honoured to be counted among the world's top design firms, and pleased that Surbana Jurong has achieved an improved ranking. Our strategy to provide an integrated value chain of design and engineering solutions continues to deliver outcomes that matter to our clients and earn us opportunities to change the lives of many through transforming cities into sustainable and liveable spaces where communities and businesses, present and future, can thrive."
In a publication released in conjunction with the ranking, ENR featured how global design firms are coping with the twin crises of the COVID-19 pandemic and a plunge in oil prices. Mr Wong shared his perspective on the impact of the COVID-19 pandemic on the global market for design firms: "We are seeing a dip in large-scale projects, and this could worsen in 2021. Many projects have been shelved, delayed or reduced in scope. But even in these challenging times, we still have clients relying on us."
Mr Wong also shared that there is a growing demand for design firm expertise in planning, designing and engineering for a post-COVID world: "Governments and organisations are consulting us on retrofitting buildings for care and recovery facilities as well as redesigning spaces for safety as people return to the workplace and resume activities."
Snowy 2.0, a project undertaken by SMEC, a member of Surbana Jurong Group, received special mention in ENR's Top 225 publication, and was cited as one of the significant hydroelectric power projects. The project is an expansion of the iconic Snowy Mountains Hydroelectric Scheme in Australia. When completed, Snowy 2.0 will be Australia's biggest green energy project and one of the world's biggest pumped storage plants, providing enough energy storage to power the equivalent of half a million homes.
Annex: Major International Projects by Surbana Jurong Group
Kigali City Master Plan
Surbana Jurong's master plan for Kigali City transformed Kigali into a great city to live and work in by strategically guiding its development through optimal land use and facilitating rapid economic growth in the last 10 years. Through the inclusive and participatory master plan, the city is positioned as a financial hub of east-central Africa to attract investments and create employment.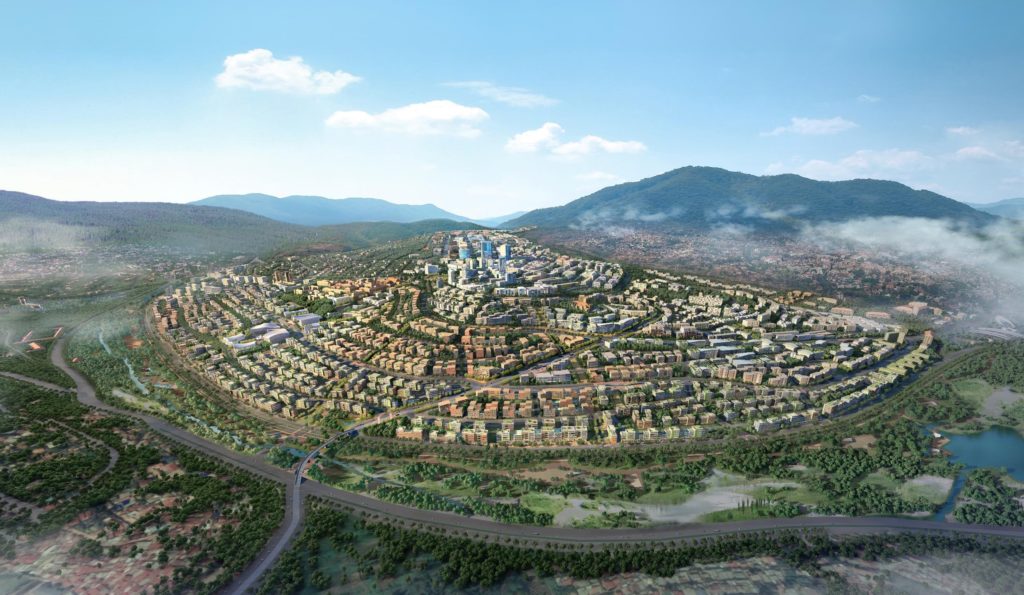 Snowy 2.0
SMEC is involved in Snowy 2.0, the expansion of the Snowy Mountains Hydro-electric Scheme, which is recognised as one of the seven civil engineering wonders of the modern world. SMEC contributed to the technical and financial feasibility of the project and has been engaged as the 'Owner's Engineer', providing technical advice and engineering support to help deliver this iconic and innovative renewable energy project. The project which is currently under construction includes linking the two existing reservoirs of Tantangara and Talbingo through approximately 27 km of underground power waterway tunnels. There will also be a new underground power station with pumping capabilities.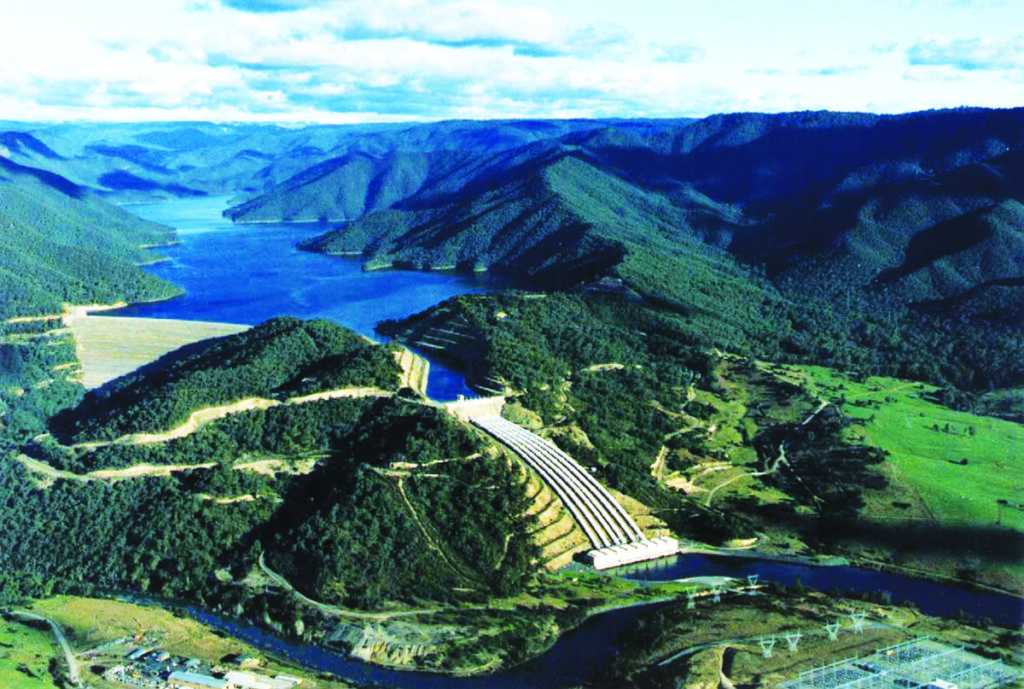 Australia 108
Robert Bird Group oversaw the structural, civil and virtual design engineering services for Australia 108. At 320 meters tall, it is the tallest residential building in the Southern Hemisphere.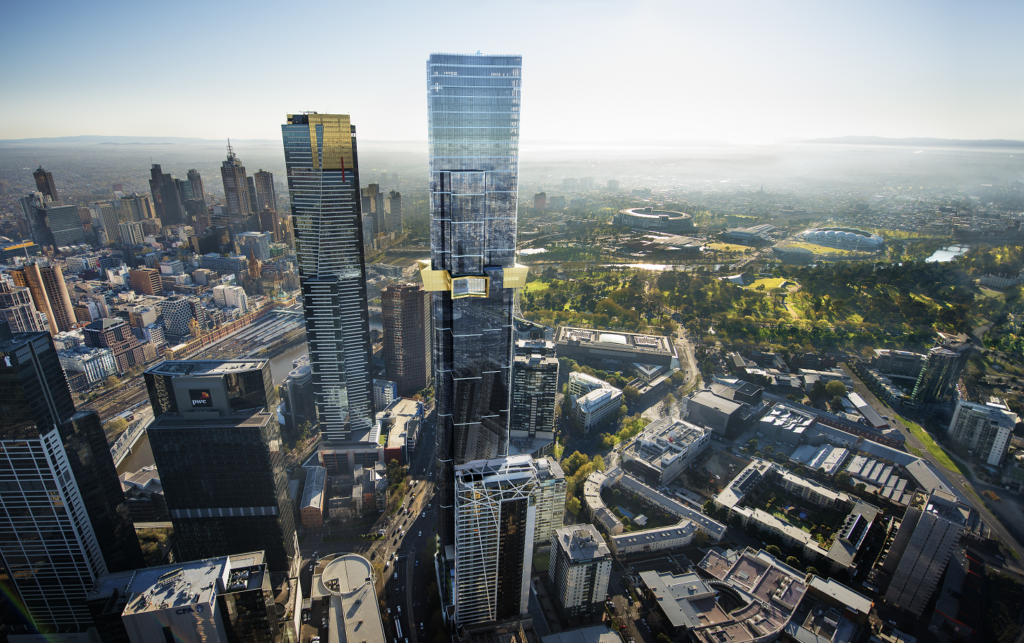 Mohawk College Joyce Centre for Partnership & Innovation
B+H, in collaboration with mcCallumSather, is the architect for the Joyce Centre for Partnership & Innovation at Mohawk College's Fennel Campus in Ontario, Canada. One of the region's first and largest net-zero institutional buildings, the building is designed to meet rigorous net-zero energy and carbon performance targets and incorporates the latest in energy-efficient materials and processes.