Surbana Jurong wins first township project in Baoshan, China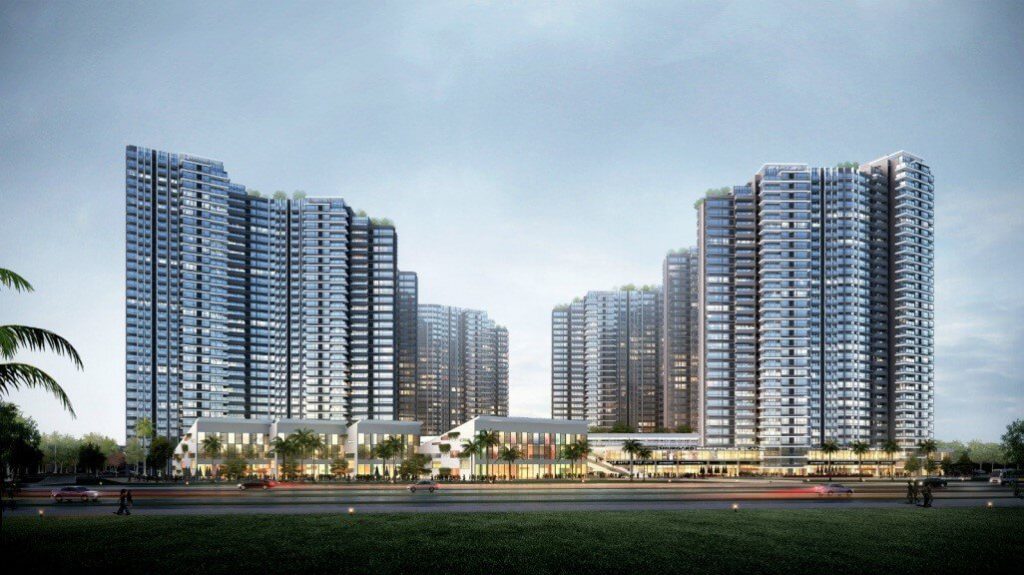 Yunnan, China, 11 October 2017 – Surbana Jurong Private Limited has won a contract to provide full-suite design services for a housing project in Baoshan city in Yunnan province, China. The project, awarded by the local Baoshan government, consists of 26 blocks of over 2,000 housing units, a multi-storey carpark, a kindergarten and a neighbourhood centre.
This is Surbana Jurong's first township project in Baoshan. The project, which is about one quarter the size of Singapore's Marine Parade estate, will reflect the community-centric design that Singapore's townships are renowned for, with spaces for residents' interactions and accessible amenities and services. At the same time, it will be planned with sustainability in mind, for example, by greening the roof of the multi-storey carpark.
The project occupies a total site area of 418,000 sqm and is expected to be completed in three years. Surbana Jurong will provide architectural, civil & structural engineering, mechanical and electrical engineering, landscape design, civil defence shelter design as well as site coordination services.
Baoshan city's vice mayor Geng Mei said, "This township project is Baoshan's commitment to create a beautiful and sustainable city in this Southwestern region of the BRI. Our partnership with Surbana Jurong, a global company with proven track record in creating sustainable township, will ensure this project will be a success."
Wong Heang Fine, Surbana Jurong Group CEO said, "We are excited to partner the city government in bringing the best of our township design and planning concepts to Baoshan city. China, like many rapidly urbanising cities around the world, will face increasing demand for affordable, quality housing. This project will showcase how local governments can partner Surbana Jurong to create sustainable township and positively shape the lives of its people and the community."
Director of the Singapore Representative Office of Yunnan Commerce, Ms Wu Lixian, said, "We are seeing closer cooperation and exchanges between Singapore and Yunnan, and Surbana Jurong's township project in Baoshan is a good example of our growing ties."
Kenneth Teo, Regional Director (West China), China Group, IE Singapore said, "The potential for cooperation between China and Singapore is vast. We look forward to more such win-win partnerships between Singapore and Chinese organisations."
Surbana Jurong is among the region's leading firms in urban, industrial and infrastructure consultancy with a track record of over fifty years. Its urban township projects can be found across the region. It has been operating in China since 1994, beginning with the masterplanning of Suzhou Industrial Park, and has since delivered over 2000 projects in various cities across China. With Singapore and China continuing to enjoy good bilateral ties and China's Belt Road Initiative gaining traction, Surbana Jurong will leverage its newest project win to pursue more opportunities.
For media enquiries, please contact:
Jackie Yu
Director, Group Communications
Tel: (+65) 6839-7326
Mobile: (+65) 9688-4269
Email: Jackie.YuWC@surbanajurong.com
About Surbana Jurong Private Limited
Surbana Jurong Private Limited (SJ) is one of the largest Asia-based urban, industrial and infrastructure consulting firms. Leveraging technology and creativity, SJ provides one-stop consultancy solutions across the entire value chain of the urbanisation, industrialisation and infrastructure domains.
Headquartered in Singapore, the SJ Group has a global workforce of 13,000 employees in 113 offices across 44 countries in Asia, Australia, the Middle East, Africa and the Americas, and an annual turnover of around S$1.3 billion.
SJ has a track record of over 50 years, and has built over a million homes in Singapore, crafted master plans for more than 30 countries and developed over 50 industrial parks globally.
SJ's motto 'Building Cities, Shaping Lives' reflects its belief that development is more than just steel and concrete. SJ creates spaces and designs infrastructure where people live, work and play, shaping cities into homes with sustainable jobs where communities and businesses can flourish.
---

Download Article