Surbana Jurong Group ranked among Top 100 Architecture Firms in the World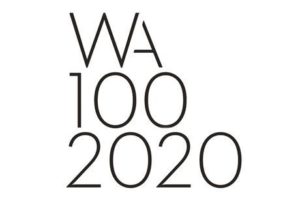 For the first time, Surbana Jurong Group, one of the largest Asia-based global urban, infrastructure and management services consultancies, has been ranked among the top 100 architecture practices worldwide in the World Architecture 100 (WA100) 2020 ranking. WA100 is an annual ranking of the world's largest practices based on the number of fee-earning or registered architects they employ.
Surbana Jurong Group is today one of the top multidisciplinary consulting firms with over 1,000 architects and design specialists worldwide, of whom over 550 are architects. It also has the largest number of architects registered with the Singapore Board of Architects, with over 90 locally registered architects qualified to design and licensed to sign and submit architectural plans and documents to the authorities governing the construction or alteration of buildings in Singapore.
Broadening reach, deepening capabilities
Since 2015, the Group has been steadily growing its pool of specialists to expand its global presence, consultancy services and integrated solutions. These include master planning, development management, architecture, engineering, project management and facilities management for its clients, across a diverse range of sectors.
In particular, it has acquired three award-winning architectural firms – B+H, a Canadian architecture firm which also ranks among the WA100; SAA, one of Singapore's leading architecture firms; and Sino-Sun, one of China's top privately owned design institutes. These acquisitions have enabled the Group to broaden its reach and deepen its capabilities to offer best-in-class architectural and design services for urban and infrastructure projects globally.
Global Architecture & Design Council aimed at maximising value for every client
To drive further transformation, the Group has formed a Global Architecture & Design Council to leverage the strengths of its architectural brands and enhance the Group's overall design capability for projects around the world. The Council comprises senior leaders in the Group, including stalwarts in architecture – Lee Kut Cheung, Chairman of SJ Architecture; Yeo Siew Haip, Chief Executive Officer of SAA; Bill Nankivell, Chief Executive Officer of B+H; and Michael Xu, General Manager of Sino-Sun. They will together apply a holistic view of the group's architectural capabilities in every project and maximise the value of its solutions to clients.
Mr Wong Heang Fine, Group Chief Executive Officer of Surbana Jurong said, "Increasingly, Surbana Jurong is being recognised for our distinctive and transformative architectural work aimed at building great cities, improving human experiences and driving sustainable growth. All this is made possible by a growing force of world-class architects whose collective skills and experience has placed us in good stead to offer the best creative services to our clients. This complements the Group's competencies, to offer quality and fully integrated design and engineering solutions for projects globally, giving us the edge when competing with other international consultancies."
Notable projects which the Group is working on include HomeTeamNS Bedok Clubhouse and Woodlands Health Campus[1] in Singapore, Ningbo Innov Park in China, and 402 Dunsmuir mixed-use development[2] in Canada. The Group has also recently won architecture awards such as World Architecture News Award 2019 for SAA's design of St. Joseph's Home, URA Architectural Heritage Award 2019 for Temasek Shophouse, and HDB Design Award 2019 for City Vue @ Henderson. Designs developed by Surbana Jurong Group have also received accolades including FIABCI (International Real Estate Federation) Excellence Awards and Singapore Institute of Architects Design Awards.
[1] Project designed by SAA [2] Project designed by B+H