SJ celebrates Singapore's 52nd Birthday!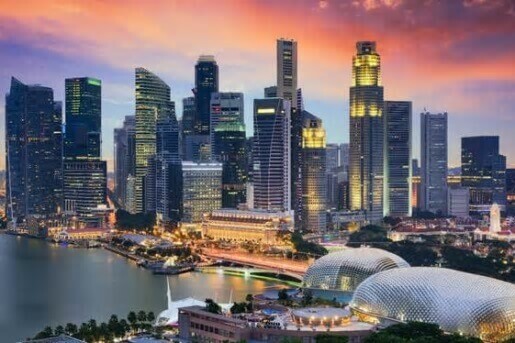 Surbana Jurong (SJ) has helped to shape many communities worldwide through its innovative urban and infrastructure planning. Like what our motto attests, we have been building cities and shaping lives, playing a key role in the urbanisation and industrialisation of many cities and townships, throughout the world. Over the years, we have won many accolades, awards and acclamation from the international community. As much as we are both humbled and honoured by this, there is no single project that we are prouder of, and that is our involvement back home, in the physical transformation of Singapore. Our journey with Singapore started some 50 years ago.
Over 50 years ago, a huge chunk of the population in Singapore lived in squatter colonies, surrounded by dilapidated kampong villages, swampland, farmland and rainforests. Back then, it would be difficult to imagine that Singapore would one day make the leap from a sleepy fishing village to where we are today – a thriving modern metropolis. Singapore is now considered to be one of the world's most liveable cities, inevitably attracting attention from the rest of the world, as to how we could have achieved such a remarkable transformation, in such a short span of time. SJ played a small but significant role in this transformation, through our former entities – the Building and Development Division of the Housing and Development Board (HDB) and the Technical Services Group of the then Jurong Town Corporation.
HDB was established back then to solve Singapore's housing crisis and to provide quality housing for the growing population, whereas Jurong Town Corporation was responsible for the rapid development of the Jurong Industrial Estate, that would go on to become the manufacturing hub of the nation, creating thousands of jobs for Singaporeans. Both entities played key roles in Singapore's urbanisation, industrial and infrastructure development efforts over the years. For example, we have master-planned at least twenty-six townships that house about 80 percent of Singapore's population. We have also helped to play a key role in Jurong Island's evolution into a world-class petrochemicals hub.
In an exclusive interview with The Business Times in July, SJ's Group CEO Wong Heang Fine, said: "We have helped design over a million public homes, and also community spaces like hawker centres, libraries and malls. We were involved in the reclamation of the land in Changi Airport, the highway from the airport to the city, the industrial estates, the sewerage and water systems, and now the biggest port here in Tuas."
Indeed, Singapore has come a long way since 1965 with its rapid development and transformation, and we are proud to be part of that journey. The homes that we live in, the hawker centres that we go to, and the malls we visit: SJ is likely to have played a part in these. In fact, you could say that we have played a part in Singapore's 52 years of nation-building, quite literally.
In some way, SJ's fortunes are quite intertwined with that of Singapore. Both have evolved and have grown by leaps and bounds since its inception, defying all odds to become a player on the global stage, which many would dearly love to emulate. SJ also leverage on the Singapore brand, as there is no better way to sell our services by telling our clients to come "take a look at us". Clients are able to see and witness the rapid urbanisation and industrialisation of Singapore, right before their very eyes. This is the final product. There is no pressing need for glossy brochures or sleek marketing videos to promote what SJ can offer.
So on the day of our nation's 52nd birthday tomorrow, SJ would like to wish all our colleagues in the Singapore office a wonderful and happy National Day. We are glad to have started the journey with Singapore, over five decades ago. Happy Birthday Singapore!