Singapore Expo's Covid-19 care facility: How Surbana Jurong set up 2 halls in 3 days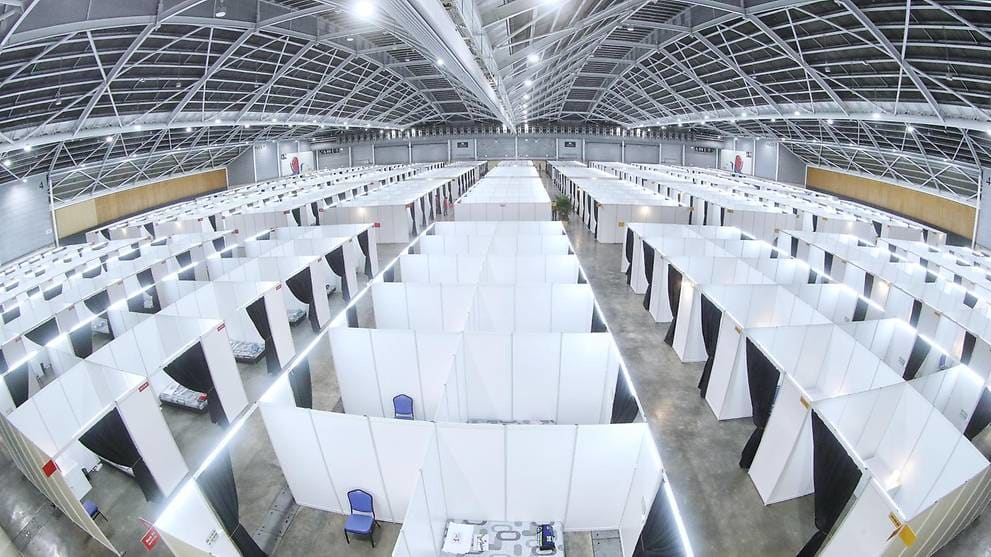 Surbana Jurong has set up a community care facility (CCF) at convention centre Singapore Expo in double-quick time. Mobilising a 50-strong team of architects, engineers, project managers and procurement staff, Surbana Jurong worked on the design, material procurement, infrastructure provision and construction supervision to convert the halls into a CCF. 
Within three days, Surbana Jurong had the first two halls with capacity for 960 beds ready.  Singapore Health Minister Gan Kim Yong has said the capacity will "progressively expand" as demand and cases go up. Since then, Surbana Jurong has converted all 10 halls at Singapore Expo with a total capacity of about 8,000 beds. The Expo CCF houses two types of patients – recovering patients and patients with mild symptoms.
Surbana Jurong's design consultants considered the long duration for many of the patients, their comfort, privacy and above all, safety. One of the challenges was the lack of shower facilities, considering the extended period patients will be staying on-site. Hence, we converted some of the existing toilets and built new temporary shower facilities. There were also logistical concerns as we raced against time to get the large quantities of supplies, which include bedding sets, partition boards, cabinets and other furniture, required to set up the facility.
Mr Wong Heang Fine, Group CEO, Surbana Jurong said, "We're honoured to be entrusted with this project. Initially we were challenged by the short time frame, supply chain disruptions and suspension of workplace activities. But that was quickly overcome with the cooperation and hard work of the authorities, suppliers and contractors. By tackling issues on the ground together, we were able to set up the care facility over a weekend. It's in our DNA to solve problems and in times of crisis, find solutions in unity."