Surbana Jurong signs MOU with Zhejiang real-estate group to develop township in China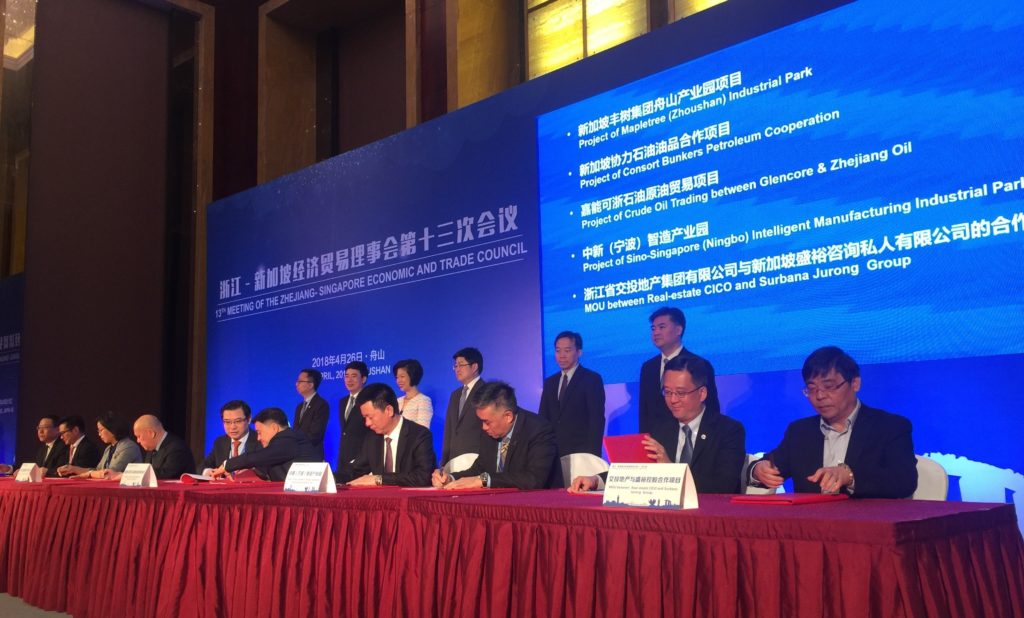 Surbana Jurong has signed an MOU with Zhejiang Communication Investment Real Estate Group to develop a new township as well as commercial and residential properties in China. Surbana Jurong's Urban Planning & Design team will explore the development of the masterplan for the township and development management services for the project. The MOU was signed by North Asia CEO Michael Ng and Zhejiang Communication Investment Real Estate Group General Manager Dong Wei Guo, and reinforces Surbana Jurong's commitment to participate in and contribute to the development of industrial cities in China.
Surbana Jurong was among 14 companies which signed agreements at the recent 13th Singapore-Zhejiang Economic and Trade Council (SZETC) meeting. The agreements were signed in the urban solutions, e-commerce, wholesale trade and logistics sectors, adding to the growing Singapore-Zhejiang collaboration. An Enterprise Singapore statement says these agreements "are in line with Zhejiang's priorities in urban-rural development reforms, industrial upgrading, trade liberalisation and e-commerce to maintain its economic competitiveness".