Follow where your passion leads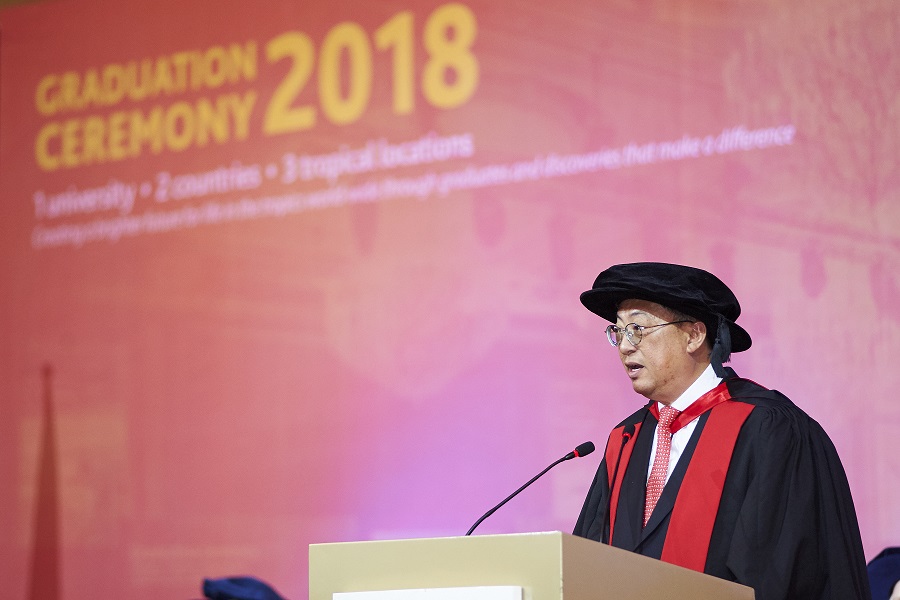 Occasional Address by Mr Wong Heang Fine, Group CEO of Surbana Jurong, at James Cook University's Graduation Ceremony in Singapore
"Chancellor, Vice Chancellor & President, Distinguished Guests, Members of staff of James Cook University, Graduates, Parents and families, Ladies and Gentlemen.
Let me first congratulate all the graduates on this significant day in your lives. I am sure your families and your professors are very proud of your achievements to date.
I am honoured to be here today to present the Occasional Address.
In preparation for this morning's speech, I asked what would be of interest to you, what you would like to hear from me, and I was told to leave with you some formulas behind my own success.
I gave it some thought, and came up with three key tips that I feel are most relevant to you at this point in your life.
The first tip is to "follow your passion, don't follow the money".
These are not my words. They came from Singapore's Prime Minister Lee Hsien Loong, when he was addressing undergraduates at a recent event.
Mr Lee Kuan Yew gave similar advice in a speech back in 1996, when he urged young people to "follow that rainbow". He himself did that throughout his life, pursuing his goals and pushing boundaries with passion and drive, to build Singapore and make it the success it is today.
So if you're wondering if you should accept the first job that comes along, or pick the job that offers a higher pay, I would advise against it.
As long as you do something that you want to do, that you are passionate about, you will do well at it, and be able to overcome the challenges that may come your way. You will be able to come up with clever ideas and champion innovative solutions that many others would fail to think of. And you will be rewarded for it.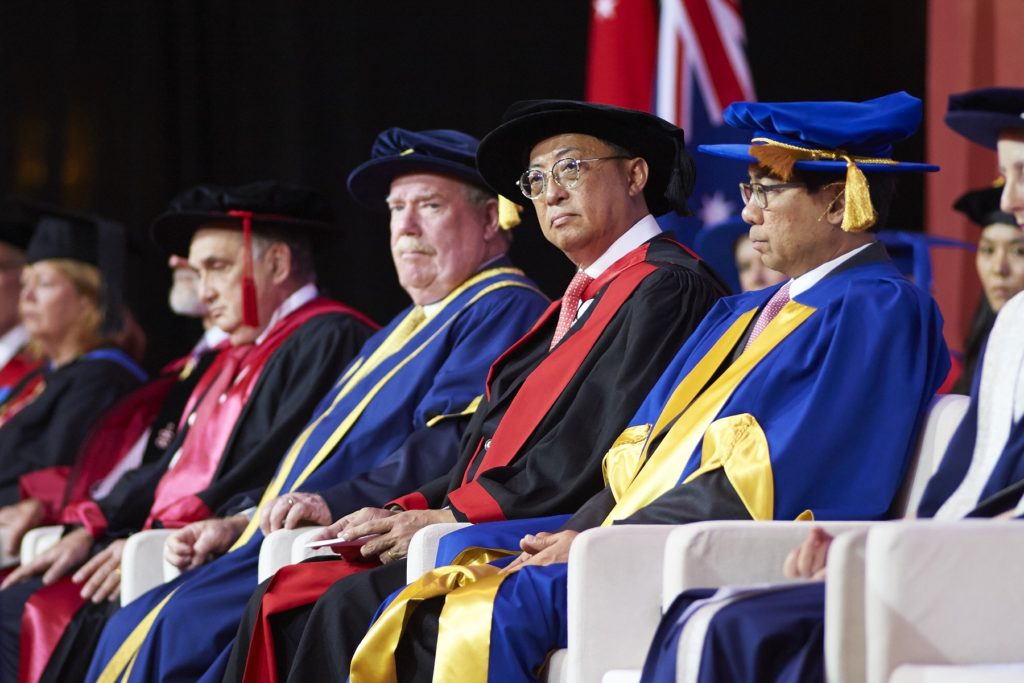 I am speaking from experience. When Temasek Holdings approached me to lead the merger of Surbana and Jurong International, and to grow the merged company, little did I expect that after just three and a half years, Surbana Jurong would become Asia's largest urban and infrastructure consultancy house today, with 15,000 talents globally and operations in over 40 countries.
At any one time, Surbana Jurong is undertaking over 7,000 projects globally.
It never crossed my mind in that whole time whether I was ready to take on the role as Surbana Jurong's Group CEO. As far as I am concerned, your mindset, your drive, and your analytical and problem-solving abilities, are more powerful than the skills or discipline you were trained in.
The second tip I'd like to share can be found in my CV.
If you look at my career path, you will notice that it traverses highly diverse industries and roles.
I graduated as a mechanical engineer, but along the way, I was involved in rebuilding Cathay, which was the oldest movie-making company in this region.
I opened up Indonesia's Bintan Island to resort and industrial development. And I launched the public listing of the construction arm of Metro Holdings in Australia.
What do these roles have in common? Nothing, except that they were performed by the same person! And how was I able to handle such a variety of responsibilities, which required specialised knowledge in different industries?
The simple answer is that my mind is constantly inquisitive. I don't hold myself back from taking on something new. Until today, I ensure that I retain the same strong desire to learn about the uniqueness of each industry that I'm in, and to understand deeply what makes it tick. So I urge you to do the same.
Lastly, it is extremely important to persevere and stay the course even if you face detractors along the way.
People call you the strawberry generation, and indeed, I have come across many young entrants to the working world who easily give up as soon as they encounter difficulties in their path.
A rolling stone gathers no moss – it's an old saying but it still holds true. If you keep uprooting yourself, you will not learn or achieve enough to build a good career on.
I'm not saying you should stay 10, 20 years at a job with no growth. You should be constantly challenged, constantly learning. But don't bail out at the first sign of struggle.
And don't be afraid to seek advice from your parents, your professors, and people who have walked the path before you. They have much to share with you, wisdom and experiences which they have accumulated over a lifetime.
And if you're worried for the future because you fear that robots will take over your jobs one day?
My company is in the business of building smart cities and deploying intelligent technologies, and I can assure you that no amount of innovation or artificial intelligence will be able to replace the empathy, compassion and human nature that you will bring to your work.
As you embark on the bright future ahead of you, I encourage you to jump in with a passion, to stay curious and hungry for knowledge and adventure, and when the going gets tough, don't give up.
As the Prime Minister has said, Be rainmakers. Create new and exciting possibilities for yourselves, for your children and also for your country.
Thank you very much."