In conversation with our Geotechnical and Tunnelling team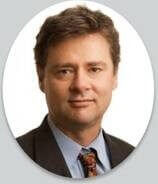 Dr Richard Kelly
Chief Technical Principal Geotechnics, ANZ
Richard is a Chartered Professional Engineer (CPEng) with more than 20 years of experience as a geotechnical engineer, academic and structural engineer. Richard has extensive experience delivering large and complex civil infrastructure projects, including undertaking the role of Geotechnical Manager working within design teams integrated with the Client and Contractor. Richard has also been an Alliance Management Team member on the Ballina Bypass Alliance and Hamilton Bypass Alliance Tender.
Richard has extensive expertise in site characterisation, soft soil engineering, ground improvement, materials use, earthworks and foundation design. He has created the National Soft Soil Field Testing Facility in Ballina for the University of Newcastle which aims to improve the construction of infrastructure on soft soils.
Richard is responsible for the application of expert level technical expertise to generate innovative, economical and practical engineering solutions resulting in excellent project implementation and delivery. He is also responsible for research and development and assisting with business development in the geotechnical space.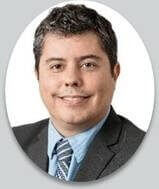 Alexandre Gomes
Chief Technical Principal Tunnels and Underground, ANZ
Alexandre is a civil engineer with over 25 years' international experience in the design and construction of multidisciplinary tunnel and underground projects, and geotechnical and geomechanical engineering.
Alexandre has been engaged on major projects in Europe, Asia, Australasia and the Americas, from feasibility through to design and construction. His experience spans an array of underground infrastructure projects including metro, railway, roads, utility, mining and hydropower. He has extensive experience in a broad range of ground conditions ranging from very soft ground to hard rock tunnelling and various construction methods, such as mechanised EPB/TBM, conventional tunnelling (SEM/NATM), and cut-and-cover techniques, among others.
Alexandre has published more than 50 technical papers and articles and regularly provides high-level advice to contractors, consultants and clients on technical, forensic and contractual matters. He has been an Adjunct Professor for Tunnelling at the University of Chile and has been involved in worldwide training activities for engineering professionals. He is currently serving as a Vice President of the International Tunnelling and Underground Space Association (ITA-AITES) and is a member of the Austrian Society for Geomechanics, ISRM, Australasian Tunnelling Society and CTES-Chile.
Alexandre is responsible for overseeing and providing high-level and expert advice to generate cost-efficient and innovative engineering solutions to clients in projects which include tunnelling and underground works. His responsibilities also include research and development and business development in the sector of underground space development.
Q1. To date, what is the most interesting project you have worked on at SMEC?
Dr Richard Kelly (RK): The most interesting projects are those where I learn something new. One example is a project in Western Sydney where embankments constructed on solid ground have settled more than expected despite apparently being constructed in accordance with the specification. A forensic assessment suggested that the local earthworks materials deteriorated over time which was a behaviour unknown to practitioners at that time. In the next few years, an enormous amount of infrastructure is planned in Western Sydney, in similar ground conditions. Lessons learnt from the previous projects should be applied so that the local materials can be used for cost effective construction while achieving performance requirements.
Alexandre Gomes (AG): Since I have recently joined SMEC, I will refer to my overall professional career. For engineers, many projects become a little like our babies, making it difficult to rank them or choose between them. But, if I had to choose only one project, I would pick one of my earliest ones in Metro Santiago, where I was the resident engineer and we had to excavate a large tunnel cross section directly underneath the foundations of a heritage, sensitive bridge. Before the tunnel was sequentially excavated with side drifts, the bridge foundation was underpinned with piles from within a pilot tunnel, with hydraulic jacks encased in these piles. During construction, the jacks were activated under my guidance at each tunnel excavation round to counterbalance the effects of ground relaxation. This section was successfully excavated with minor bridge deformation and within the acceptable limits.
Q2. What opportunities are you excited about for SJ Group within your function?
RK: My aim is for the Geotechnical team to be industry leading. Every project is an exciting opportunity to deliver great outcomes to our clients. The major projects in Australia will help many of our people grow as will acquisitions that open new markets. Employee exchanges and information sharing with SJ will help our people develop value engineering solutions to apply on their projects.
AG: Overall it is a very exciting time for the Group with the prospects of growth in terms of capabilities, market-share and geographic footprint. As part of this strategy, the SJ Group aims to position itself as a leading player in the expanding field of underground engineering. It is a privilege, and at the same time a great responsibility, to be in a key role for the implementation of this strategic plan. There cannot be something more exciting than that.
Q3. What makes you tick? (Professionally, of course)
RK: Partly helping our clients make the best decisions for their projects by understanding their needs and risk profile. The intellectual challenge of finding new or clever solutions to difficult or risky problems and the reward of seeing our people grow professionally and personally.
AG: I enjoy learning new things and deepening my technical and managerial experience. It is also very gratifying when you realise that your actions and contributions make a difference and are having a positive impact either on individuals, my team, the overall company, the project development, the clients and the industry.