Surbana Jurong and partners win three SGBuilds Awards for internationalisation efforts
Singapore, 25 September 2020 – Surbana Jurong Group has clinched three accolades at the Building and Construction Authority (BCA)'s inaugural SGBuilds Award. The SGBuilds Award recognises the outstanding efforts made by local firms in forming strong partnerships with local and international organisations to venture overseas.
The awards are a strong testament of Surbana Jurong's global multidisciplinary expertise and capabilities in urban and infrastructure development. Together with its overseas partners, Surbana Jurong successfully provided innovative built environment solutions to three iconic projects, strengthening the Singapore's brand internationally. In recognition, Surbana Jurong and its partners received two SGBuilds awards in the Consultant category and one SGBuilds award in the Developer category.
 Consultant Category
1. Winning Project – One Equine: Lead Consultant is Surbana Jurong and the Developer is Beverly Group (subsidiary of Qingdao Investments Pte Ltd)
One Equine, located in Selangor, Malaysia, is the first partnership between Surbana Jurong and Beverly Group. Surbana Jurong is appointed by Beverly Group as the lead consultant to provide multidisciplinary advisories for the overall architecture and landscaping, engineering, quantity surveying, sustainability, and interior design.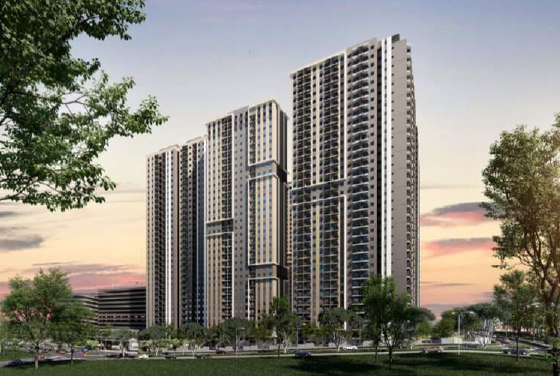 One Equine. Selangor, Malaysia
Designed to provide a blend of aesthetics and functionalities of dwellers, Surbana Jurong executed its multidisciplinary expertise for two blocks of 35 storeys SOHO (Small Office, Home Office), two blocks of Serviced Apartments at 33 and 34 storeys each, one block of two storeys shop and one block of 13 storeys, multi-storey carpark. The 11.26 acres development remains on track for completion in 2024.
2. Winning Project – Lusail City Master Plan: Infrastructure Consultant is Surbana Jurong and the Master Planner is DP Architects
Surbana Jurong and DP Architects were appointed by Lusail Real Estate Development Company (LREDC) to review the overall Lusail City Master Plan in Qatar. The master plan, spanning 2,300 hectares, was first established in 2006 with only 45 percent of the development implemented, due to the revisions made under the Qatar's Second National Development Strategy 2018-2022. DP Architects spearheaded the review of the existing master plan, refreshing it to reflect new zoning guidelines that allow flexibility to adapt to current market conditions and to reposition the development to ensure its relevance for the next 10 to 20 years. As the Infrastructure Consultant, Surbana Jurong evaluated the current infrastructure of the project, and recommended the proposed changes to accommodate the change in land use within the project budget for the client. The evaluation scope included district cooling, water supply and sewerage, power supply, gas, parking spaces, and public facilities. Surbana Jurong completed the infrastructure analysis in August 2019.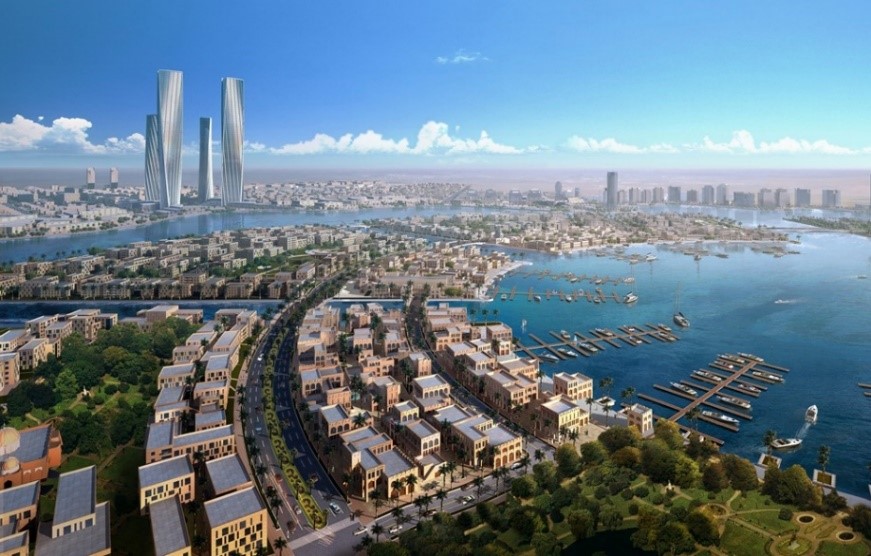 Lusail City Master Plan, Qatar
Developer Category
Winning Project – International Water Hub (IWH): Surbana Jurong is the Lead Laboratory Designer and Cost Consultancy Services Provider, Sembcorp Development is the Developer and NUS-Centre for Water Research is the Co-designer for the laboratory
The International Water Hub (IWH) developed by Sembcorp Development, is located on Sino-Singapore Nanjing Eco High-tech Island, dedicated to water research and development and the commercialisation of new water technologies.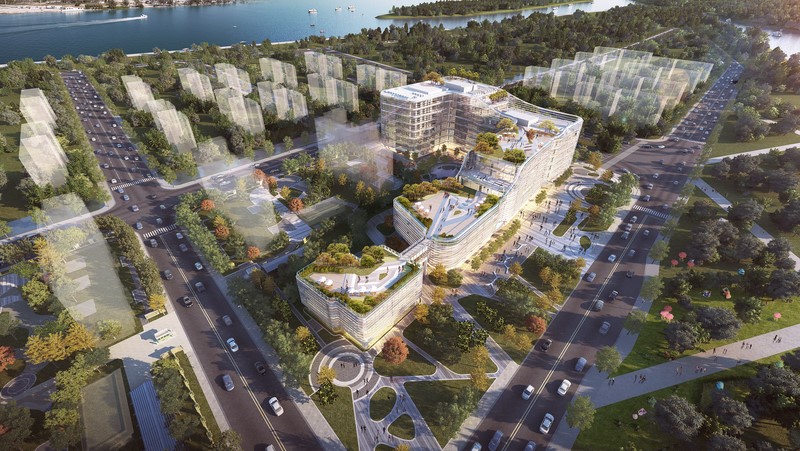 International Water Hub (IWH), China
With an established track record in designing and delivering successful laboratories in Singapore and abroad, Surbana Jurong was appointed in mid-2016 to design the 2,500 sqm International Water Hub's laboratory. Surbana Jurong's team of subject matter specialists comprised architects, engineers and project managers from SJ's Singapore and Suzhou offices, and had completed the project in 2017.
During the design stage, the Surbana Jurong team collated the requirements from Sembcorp's laboratory end-users and deployed creative solutions to overcome the technical challenges of the project. These included the laboratory's basement location and associated challenges with laboratory effluent decontamination and eventual safe discharge. This was innovatively solved by a basement level concrete dilution tank which doubled up as an emergency sprinkler discharge holding tank. Surbana Jurong has also designed a compact mechanical ventilation and air-conditioning system to take up minimal space on the IWH building's already congested roof.
Apart from design, Surbana Jurong was engaged and enthusiastic at the onset to understand from Sembcorp the requirements for the new laboratory. This resulted in quick turnaround to provide a comprehensive set of technical drawings and specifications for pricing when the construction contract was called. Surbana Jurong played an active role in deriving solutions during the construction stage to assist Sembcorp in addressing the laboratory contractor's technical queries, to ensure a seamless construction process.
Mr Wong Heang Fine, Group Chief Executive Officer of Surbana Jurong said, "We are pleased to be recognised by BCA for our role in fostering strong ties with our overseas clients and bringing the Singapore brand in built environment overseas. Through the partnerships, we are able to enhance our capabilities in co-creating and delivering total design, infrastructure and creative solutions globally. Moving ahead, we strive to forge stronger ties with our overseas partners and will continue to expand our good work to build cities and shape the lives of communities globally."
 -End-
For media queries, please contact:
Yvonne Chan
Director, Group Communications & Branding
Mobile: +65 9111 7627
Email: yvonne.chan@surbanajurong.com
Clarrie Liew
Assistant Manager, Group Communications & Branding
Mobile: +65 9790 6558
Email: clarrie.liewqh@surbanajurong.com
About Surbana Jurong
Surbana Jurong Group is a global urban, infrastructure and managed services consulting firm, with over 70 years of track record in successful project delivery. Headquartered in Singapore, the group has a global talent pool of 16,500 across Surbana Jurong and our member companies AETOS, B+H, KTP, Prostruct, RBG, SAA, Sino-Sun and SMEC, based in more than 120 offices in over 40 countries. They include architects, designers, planners, engineers and other specialists driven by progressive thinking and creative ideas to help shape a better future.
Our technical experts deliver sustainable solutions that cover the entire project life cycle from planning and design, through to delivery and management, as well as decommissioning and closure. We provide a full suite of multidisciplinary consultancy services across a diverse range of sectors that includes aviation, healthcare, hospitality, transport, water and environment as well as energy and resources.
Surbana Jurong has built more than a million homes in Singapore, created master plans in more than 30 countries and developed over 100 industrial parks globally. Our tag line "Building Cities, Shaping Lives" expresses how every project or undertaking is, for the Group, an opportunity to fulfil aspirations and enrich lives. By designing and delivering quality housing, work spaces, roads, rail, hydropower, dams, underground and coastal protections and other critical infrastructure needed by our clients, we are redefining cities and transforming them into sustainable and liveable spaces where communities and businesses, present and future, can thrive. For more information, please visit: www.surbanajurong.com.