Designation
Advisor, Underground development
Expertise
Underground development
---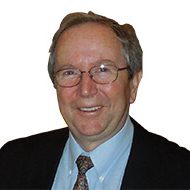 Building underground has numerous benefits, especially for growing cities, and this can be seen in Singapore's success so far.
Dr.Ray STERLING is Professor Emeritus at Louisiana Tech University. From 1995 to 2009 he was the CETF Professor of Civil Engineering and Director of the Trenchless Technology Center at Louisiana Tech University. Previously, from 1977 to 1995, he was the founding director of the Underground Space Center at the University of Minnesota. He is a Past Chairman of the International Society for Trenchless Technology, a Past President of the Associated research Centers for Urban Underground Space (ACUUS), a Past-Vice-Chair of ITACUS and a Past Chairman of the U.S. National Committee on Tunneling Technology.
He is a former Editor-in-Chief of the journal Tunnelling and Underground Space Technology. He is currently serving on an international advisory panel to Singapore's Ministry of National Development. He has also served as a consultant to two planning studies with regard to increasing the use of underground space in Hong Kong.
---