Designation
Head of Engineering and Technology (MENA), Robert Bird Group (Member of the Surbana Jurong Group)
---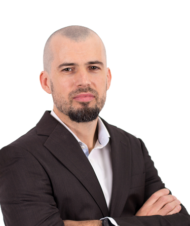 Paul MULLETT is an accomplished professional consultant with over 22 years' experience in a variety of technical and managerial roles in both the UK and Middle East. Before joining Robert Bird Group in 2010, Paul was the manager of the Advanced Engineering Group at the UK Consultant Gifford (now Ramboll). Since joining Robert Bird Group in Dubai, Paul has focused on providing sound, considered advice to clients based on a practical, technically grounded approach to engineering with a commitment to quality and risk management.
As a Chartered Fellow of the Institution of Civil Engineers, a Fellow of the Chartered Institute of Arbitrators and registered as a Professional Simulation Engineer with NAFEMS, Paul possess a unique set of qualifications that demonstrates a commitment to provide a range of services including high-level engineering consultancy, specialist engineering, forensic engineering studies, expert advice and claims support.
Paul's core purpose at Robert Bird Group is to drive forward and sustain the relentless pursuit of engineering excellence through the strategic application of transformative technologies, the identification and adoption of value-adding innovation and the development of staff skills necessary for the future of engineering.
---
Wanted: A New Paradigm for Construction
The Business of the Future It's an exciting time to be in the world. Humankind is dipping its toe into an expanding ocean of transformative technological innovation. The popular media is full of headlines claiming that technological innovations in medicine, transportation, finance, manufacturing and service industries are about to transform
see more