Ezani Rais Bin Shaiks Salim
Designation
Senior Principal Associate, Contract Advisory, Threesixty Contract Advisory Pte Ltd (Subsidiary of Surbana Jurong)
---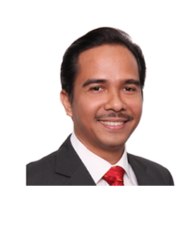 In 1997, Ezani graduated with a Bachelor of Building degree from University of South Australia. Since graduation, he has been involved in mega construction and infrastructure projects whilst gaining extensive experience working together with developers, contractors and consultants. In his never-ending pursuit of knowledge, he had also obtained a Master of Laws degree which was awarded by Singapore Management University. He is currently a Senior Principal Associate with Threesixty Contract Advisory Pte Ltd, a subsidiary of Surbana Jurong.
At Threesixty Contract Advisory Pte Ltd, he is primarily responsible in drafting front-end documentations, providing contractual advice and solutions, performing due diligence exercises, knowledge management, and conducting research and training programmes. His previous experiences at Langdon & Seah Contract Advisory and Dispute Management Services Pte Ltd and Langdon & Seah Project Management Pte Ltd make Ezani a pivotal member of Threesixty Contract Advisory Pte Ltd dovetailing his experience working in several countries including in Singapore, Malaysia, Saudi Arabia and United Kingdom.
Ezani also sits on the panel of adjudicators with the Kuala Lumpur Regional Centre of Arbitration (KLRCA).
---
The "I" In Collaborative Contracting
On 31 May 2017, Mr Lawrence Wong (the Minister for National Development) announced during a joint conference organised by the Board of Architects and the Association of Consulting Engineers of Singapore that the government is looking forward to promoting more collaborative contracting models, and is initiating plans to pilot some
see more