Explosive Blasting Testing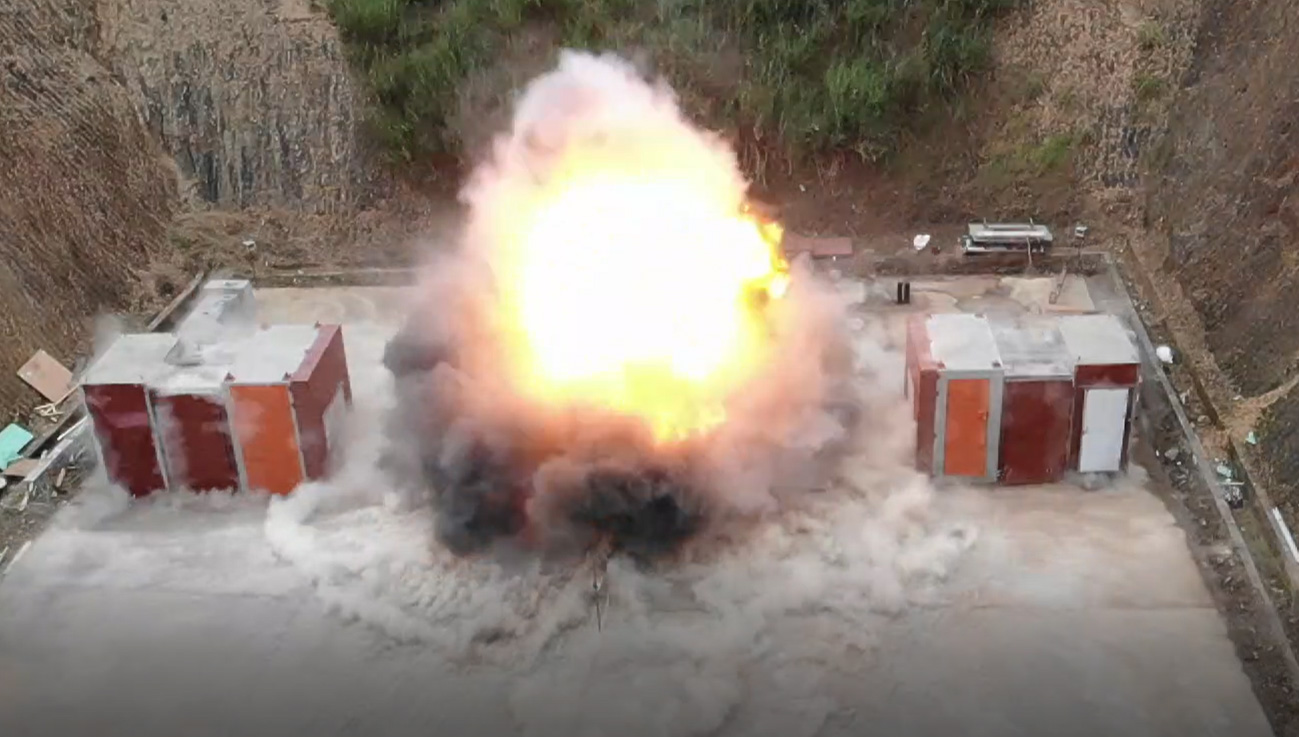 Prostruct is Singapore accredited by Singapore Accreditation Council (SAC) in ISO17025 for the testing of building elements under blast loading.
Testing of systems for blast resistance performance
Investigation and response of blast design systems
We provide physical blast testing of protective solutions. Some examples are:
Blast doors
Blast glazing systems
Blast roller shutters
Structural strengthening materials (Fibre Reinforced Polymer (FRP), steel plate etc)
International Test Methods:
ASTM F1642
ASTM F2927
ASTM F2912
ISO 16933
GSA TS01
Why work with Prostruct?
ISO17025 accredited
Able to provide integrated engineering analysis and blast testing services capability
Experienced team in blast tests
High quality test data and report
Able to customize to your requirement
TESTING OF PROTECTIVE STRUCTURES