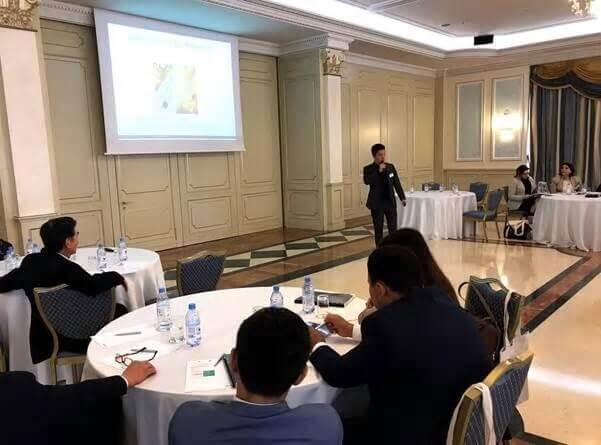 Tan Szue Hann, Head of Sustainability at Surbana Jurong (SJ), and Praveen Hassan Chandrashekar, Senior Executive Associate (Sustainability), were invited by the Sustainable Energy Association of Singapore (SEAS) and SECOE (Sustainable Energy Centre of Excellence), to conduct two workshops on Multi-Energy Systems and Low Carbon Technologies, in Astana, capital of Kazakhstan. The workshop was held as part of the Ministry of Trade and Industry's (MTI's) Capability Building Programme for Central Asian Nations, in conjunction with the World Expo 2017 held in Astana.
Szue Hann and Praveen shared on "Sustainable Smart Cities and Planning for Multi-Energy Systems", as well as "Planning for Low Energy Cities", where participants from government agencies in Central Asia were introduced to SJ's sustainable planning and energy optimisation methods.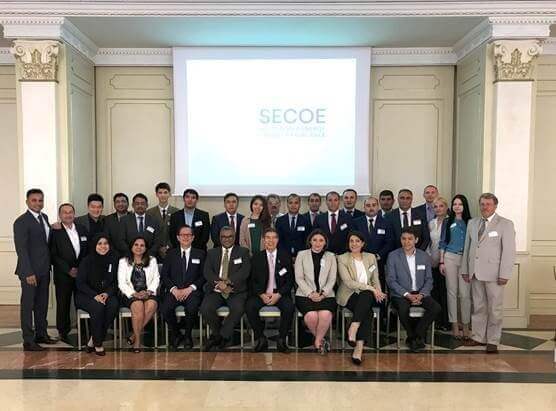 "With SMEC's presence in Central Asia, we intend to interface more closely with the local offices in that region, to bolster our infrastructure, planning and design work with Total Sustainability Solutions. We hope, through workshops such as these, we can create more awareness of the Singapore, SJ and SMEC brands, and aim to translate this into business opportunities for us," said Szue Hann.
Szue Hann and Praveen were also part of the Singapore delegation at the launch of the Singapore Pavilion by Mdm Halimah Yacob, Singapore's Speaker of Parliament, at the World Expo 2017 held in Astana. Themed "Future Energy", the Expo aims to address the question: "How do we ensure safe and sustainable access to energy for all while reducing CO2 emissions?" The Expo (running from 10 June to 10 September), features pavilions from 115 countries and 22 international organisations, that showcase their respective strategies on renewable, sustainable energy generation and usage, and the ways to reduce reliance on fossil fuels.