Surbana Jurong inks MOU with Sri Lanka to develop Trincomalee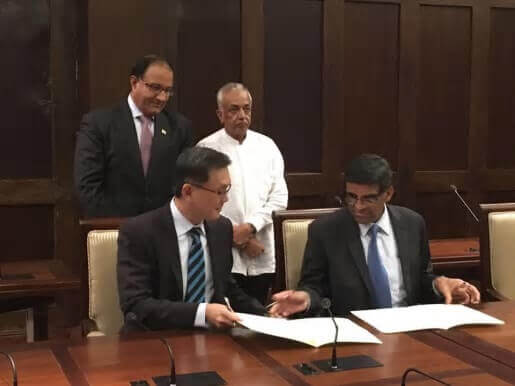 Surbana Jurong has signed a MOU with the Government of Sri Lanka to develop Trincomalee. This project aims to develop 1,363 sq km of Trincomalee Metro Area to become a resilient economic hub in Sri Lanka, which is vibrant and liveable with a distinct urban identity in the region.
Surbana Jurong was tasked to come up with a Concept Plan and Detailed Master Plan for the Trincomalee Metro Area (TMA) to organise, improve and accelerate the social, economic and physical developments in North Central Metropolitan Region (NCMR), Sri Lanka; and uplift the reisdent's quality of life.
Trincomalee's strategic location allows it to be developed as hub for commerce, agriculture, fisheries, food industries and tourism.Under this Plan, we addressed the environmental sustainability challenges, and ensured a holistic live, work and play environment for all residents, safeguarding space to anticipate all the social, economic and environmental needs.
In the MOU, Surbana Jurong will be providing services in areas to develop the Concept Master Plan including Transportation, Infrastructure, Environmental and Implementation proposals for the Metro Area. Other area of collaboration includes setting up of the Master Plan Online Database. This project is supported by the Singapore government to open up doors for downstream economic and knowledge sharing opportunities between the 2 countries.
---

Download Article