SJ China signs new contract and 2 MOUs at 11th Singapore-Zhejiang Economic and Trade Council Meeting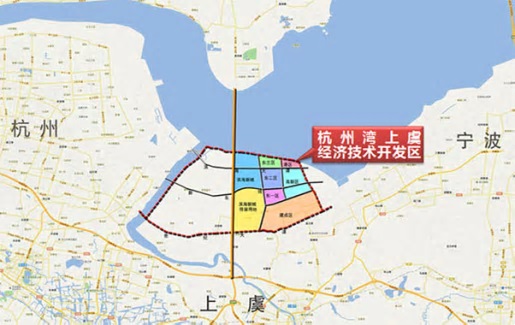 Surbana Jurong signed a contract and two Memorandum of Understandings (MOUs) at the 11th Singapore-Zhejiang Economic and Trade Council Meeting held in Shaoxing on 10 November 2015, highlighting strong business ties Surbana Jurong have with our partners in the Zhejiang Province. The Council is co-chaired by Ms Grace Fu, Minister for Culture, Community and Youth and Ms. Liang Liming, Zhejiang Vice Governor.
Jurong International Constructors (Suzhou) Co Ltd and Huzhou Fengrun Property Co., Ltd signed a contract to enlarge the scope for design coordination in addition to current project management services for their mixed development project in Huzhou City's CBD area . This enlarged scope is an endorsement of Surbana Jurong's professional and quality project management services.
Bringing new life to the city of Guali, the first MOU is a collaboration between Surbana Jurong Private Limited and Hangzhou Guali Government to provide consultancy services in the township development and city management for Guali Town. In addition, Surbana Jurong will also study the implementation of an Integrated Estate Management System (IEMS) for this town. The project aims to improve the delivery of the municipal services and lifestyle of the residents through the IEMS, which leverages on IT systems and business process reengineering.
The second MOU is a tripartite agreement signed by Surbana Jurong Private Limited with Hangzhou Bay Shangyu Economic and Technological Development Area and Surbana EnjoyTown (Hangzhou) Project Management Co. Ltd. The collaboration is for Development Management Consultancy Service including industry positioning, master-planning, operation management to the 7.4 sq km Hangzhou Bay Science and Technology Park with our JV company, Surbana EnjoyTown undertaking the project management service.
This proposed 'Singapore-styled' park will comprise a Keyi College of Zhejiang Sci-Tech University, 1000 mu tourism scenic lake, 10,000 sq m of Innovation Industry Park, public and living amenities. This project is an exciting opportunity for Surbana Jurong to demonstrate its strong experience in providing an aligned cross disciplinary practical solution that builds a community that can work, live, learn and play together.
To facilitate knowledge exchange, Surbana Jurong gave a presentation on the Singapore-styled township planning in Shaoxing Binhai on the sidelines of the event. The audience was given an insight into Surbana Jurong's combined research, design thinking and creativity, and how it helps develop vibrant, liveable and sustainable cities for economic growth and human interaction.
---

Download Article