Surbana Jurong wins Land Transport Authority cycling park network tender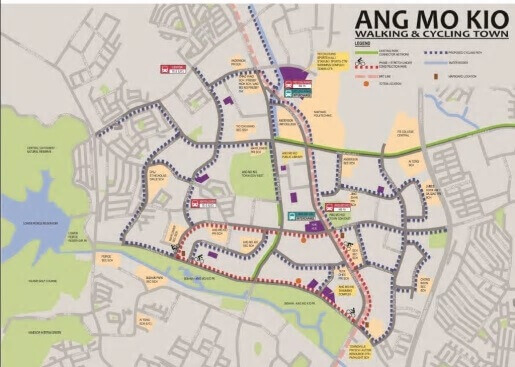 Surbana Jurong is happy to announce that we have won the LTA tender to develop a cycling path network and linear park in the northern part of Singapore. The park will be part of the Ang Mo Kio Cycling Network and will connect people from Yio Chu Kang MRT through Ang Mo Kio MRT to Bishan – Ang Mo Kio Park.
The proposed linear park is approximately 3 km long, and runs parallel to the North-South Line (NSL) MRT viaduct, with Yio Chu Kang and Ang Mo Kio MRTs as important nodes for public commuting. The park will eventually facilitate seamless connectivity for cyclists and pedestrians within Ang Mo Kio.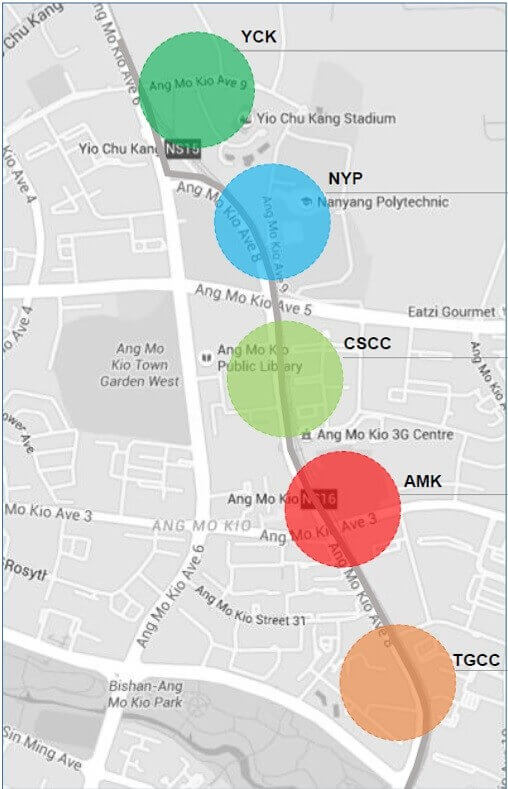 The extent of the feature Linear Park, connecting Yio Chu Kang Stadium in the north, traversing Nanyang Polytechnic, Cheng San Community Centre, Ang Mo Kio Central and Teck Ghee Community Centre to the south.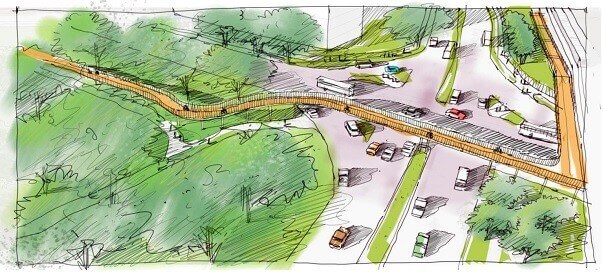 The cycling path network could include overhead cyclist- and pedestrian-only crossings across major roads. (Concept impression only)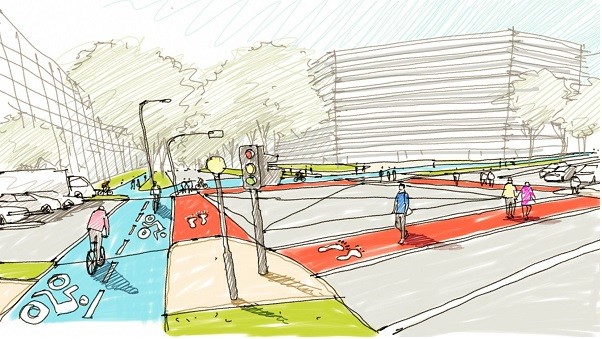 Segregation of routes and right-of-way prioritisation will be designed into the cycling path network. (Concept impression only)
Our Sustainability team led the tender submission with strong support from our Infrastructure, Landscape and Business Generation teams.
"We are proud to be awarded this tender, what a timely Christmas gift for Surbana Jurong! The linear park will cater to both cyclists and pedestrians with landscaped nodes at various locations that serve as rest points with facilities and access to adjacent amenities that will enhance the cycling and walking experience. We also hope to incorporate sustainable features along the way, such as solar lighting and passive cooling solutions."
-Tan Szue Hann, Head, Sustainability
---

Download Article