Double wins for Surbana Jurong Group at BCA BIM Awards 2017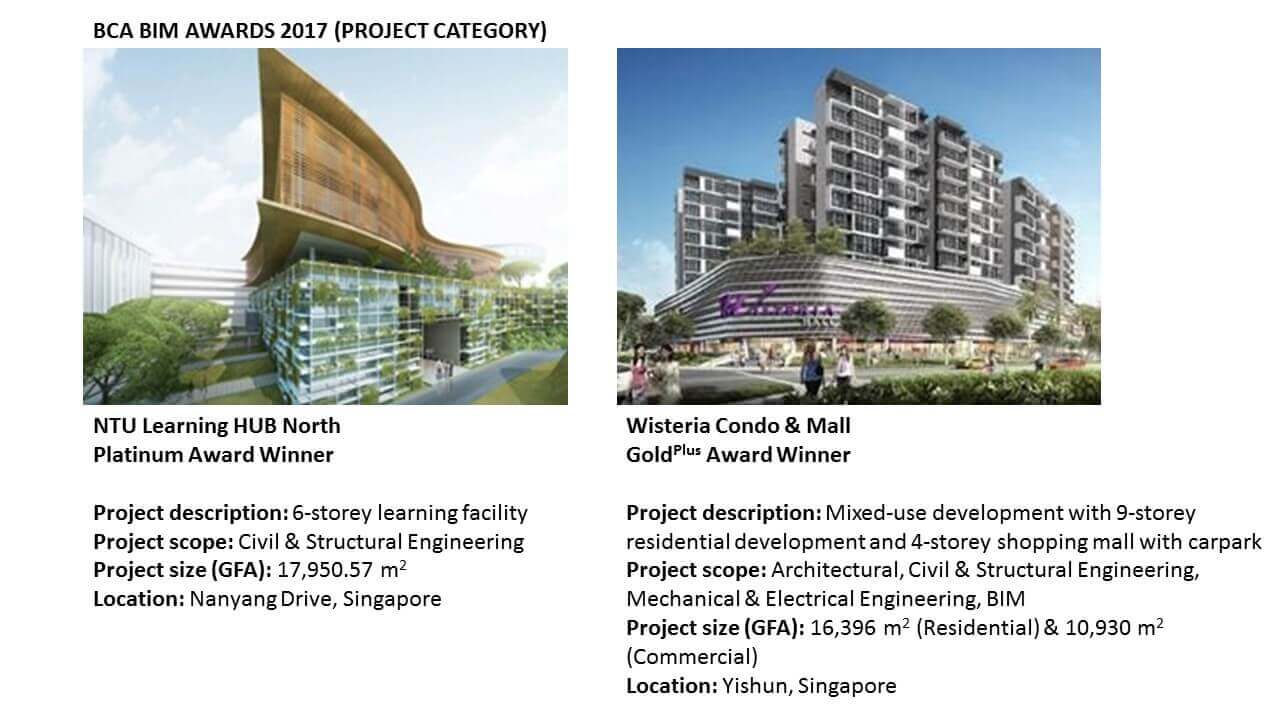 Surbana Jurong Group has bagged two accolades at this year's Building and Construction Authority (BCA) BIM Awards 2017. The award recognises the contribution of project teams who adopted innovative Building Information Modelling (BIM) and Virtual Design and Construction (VDC) technologies in their projects.
KTP's NTU Learning HUB North project clinched the Platinum Award in the project category for its exemplary use of BIM and VDC technologies which resulted in an increase in productivity and improvement in quality of work.
At the same time, SJ's Wisteria Condo & Mall won the GoldPlus award in the same category for the use of BIM and VDC technologies in the Design for Manufacturing and Assembly (DfMA) process, which can result in up to 30% of time savings during construction. This is the first Government Land Sales Mixed-use Development project to utilise BIM technology in the Prefabricated Prefinished Volumetric Construction (PPVC) method.
Aaron Foong, KTP Director of C&S Engineering, said, "We are proud that our project is awarded Platinum at this year's BCA BIM Awards. As the Civil & Structural Engineering consultant for the project, we used BIM effectively to enhance the productivity and buildability of the project. It is wonderful recognition to the team and we look forward to creating many more innovative projects for our clients."
Patrick Lee, SJ Director of Architecture, said, "This award is an affirmation of the high quality of work we continue to deliver and the value we bring to our clients. Beyond the application of existing technologies and upgrading of people and infrastructure, we challenge the status quo of our industry and approach our projects with new thinking and a commitment to continually innovate."