AETOS secures Marina Bay Singapore Countdown project for the 9th consecutive year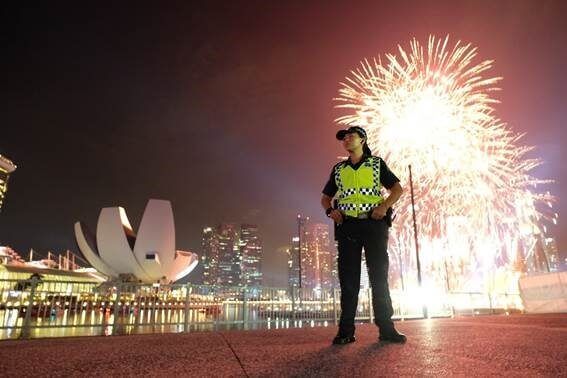 AETOS, a member of the Surbana Jurong Group, has once again secured the contract to provide armed security services for the annual Marina Bay Singapore (MBS) Countdown – the nation's largest and grandest New Year's Eve celebration.
AETOS' involvement in this iconic event began when it was first engaged by The Esplanade Co in 2009. The current event organiser, Pico Pro, has chosen to continue with AETOS – a decision attributed in part to its stellar performance in the previous years' countdowns and its proven track record in providing event-related security solutions.
Held around Marina Bay and the surrounding precinct, the MBS Countdown typically comprises a wide range of events and festivities and attracts more than 300,000 visitors annually. The highlights of this year's programme include visual displays of building projection mapping sequence and a fireworks showcase. An estimated 600 Auxiliary Police Officers (APOs) will be deployed across the district, performing duties such as crowd management and traffic enforcement.
Patrick Koh, Vice President, Sales & Marketing, of AETOS, said, "We are proud to continue being a part of this significant national celebration. Moving forward, I am confident that AETOS will remain the preferred security partner for the MBS Countdown and other prominent national events to come".