Designation
Associate Director, Civil Infrastructure, SMEC (Member of the Surbana Jurong Group}
---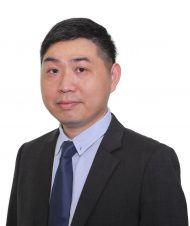 Mickey Yu is a Chartered Structural Engineer and a registered Professional Engineer, and has 18 years of work experience after graduation from NTU.  He has participated in the design and construction of major development and infrastructure projects in Singapore, UK, Malaysia and most recently Hong Kong.  His project experience covers buildings, bridges, airports, metro systems and major underground structures.
Mickey has, in particular, expertise in the field of large scale excavations, cut-and-cover tunnels, deep excavation and foundation system, underpinning works and ground/structure monitoring systems carried out in sensitive environments where he has led geotechnical, civil and structural teams.
Working in a Design and Construct delivery environment, he has recently established a track record for the safe, buildable, cost effective construction solutions that integrate the permanent and temporary works. Mickey has a collaborative working style with construction teams that facilitates the collective management of the associated risks, and the early introduction of thoughtful innovation to mitigate these risks.
His recent projects include Lam Tin-Tseung Kwan O Tunnel, KVMRT Line 2, Hong Kong Express Rail Link, Central Wanchai Bypass, London Green Park Station Step Free Access, London Tottenham Court Road Station Upgrading and East London Line.
Mickey currently works in the SMEC office in Hong Kong in the capacity of an Associate Director.
---
Innovative and Practicable Designs in Construction
Infrastructure developments are escalating at an unprecedented speed in recent years in Asia. The continuous urbanization results in the ever increasing need for housing and transportation. Land becomes scarce and these infrastructure developments are planned in closer proximity to the existing structures, sometimes even underneath or above another. This has
see more